Ecommerce Web Services: How Nogin Does All the Work and Creates MASSIVE Results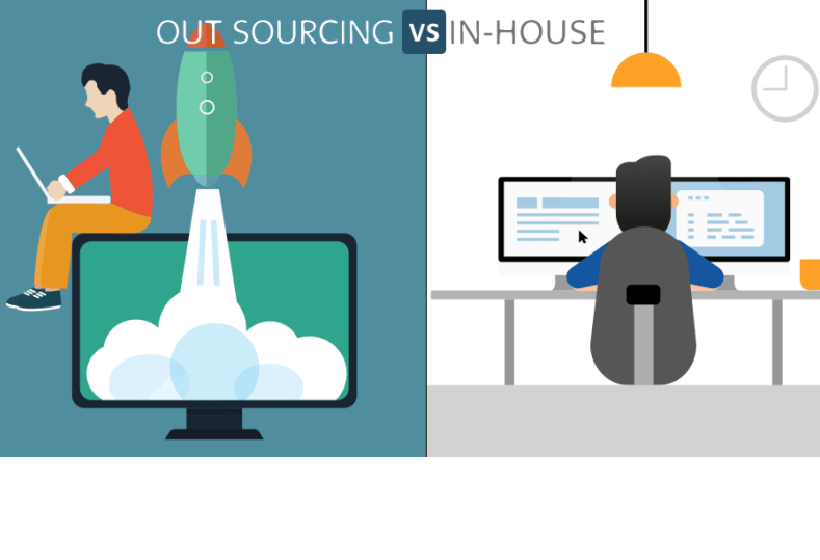 If your ecommerce brand is experiencing stagnant sales, low conversion rates, and abandoned shopping carts, you might consider outsourcing your design services for a creative reboot. Nogin offers a full range of innovative design services that will elevate your brand's image and get your customers excited about pressing that "buy" button.
Arnold Randall, director of creative services at Nogin, explains how Nogin helps our ecommerce partners supercharge their ecommerce operations using our comprehensive suite of services, including technology, marketing, and web design services.
How Can Nogin Help?
Although ecommerce is a booming industry, many brands struggle to maintain profitable strategies to keep their business moving in the right direction. They struggle to cut internal operating costs, keep up with the latest shifts in the industry, including ioS updates, mobile responsive design recommendations, or 3pl EDI integration.
Nogin allows ecommerce brands to focus on what they love to do: grow their brand! We handle all the backend website maintenance, marketing, and day-to-day operations. Our team of ecommerce experts and proprietary technology ensure your business is leveraging the best tactical strategies to improve your conversions. We constantly run tests to see what methods work best for our partners. Our headless ecommerce platform allows us to make fast updates to your site to customize it to your specific needs without expensive and time-consuming developer costs.
Whether you run a luxury ecommerce, cosmetics ecommerce, or any other ecommerce niche trying to compete with big-box stores like Amazon or Walmart, Nogin helps our partners drastically improve operating costs, increase online revenue, and maximize marketing budgets.
We have our own storage and distribution for 3PL ecommerce fulfillment to reduce the cost of free shipping and return rates. Our proprietary ecommerce business platform combined with our best ecommerce software and enterprise ecommerce solutions provides comprehensive support to your business. Best of all, there is no upfront cost! We believe in a revenue share model to ensure that the better job we do, the more we can all win!
Learn more about our approach from marketing automation software to product photography to ensure your business never has to invest in another marketing agency, 3PL, or outsourcer again!
Experience
Brands who come to us for help are interested in doing more creative marketing, exploring additional design tactics, and targeting more site traffic. Our clients look to our creative design team to project their unique brand voice. We have designers with many years of experience working behind these walls. Although we are well known for our work in luxury fashion, we also have experience working with many different industries and various demographics. If a brand is serious about growing its business and selling its message creatively, we can help.
Engagement
One of the unique aspects of Nogin's creative approach is how fully immersed we become within the brand. We dive into the brand's essence and history to really understand what they're all about. This depth of knowledge then informs our decisions on how we can best support them.
Data-Driven
A real benefit to working with us is the fact that we love data. It's critical to have a fantastic designer and a well-designed site, but it's also vitally important to have the data to support them. We don't just provide images; we also provide data to explain why those images work and what we can do to optimize the site better and convert shoppers into customers. We meet weekly with our clients to discuss how their current campaigns are performing and make recommendations for any necessary changes in the future.
Flexibility
Many brands love being provided with soup-to-nuts services, but because brands tend to be very passionate about brand voice, some prefer to provide their own copy, which we then add to the site's design. We have copywriters who can work with the brand to review keywords, brand voice, and brand aesthetic for their weekly campaigns. Or, if a brand wants us to do everything—including writing copy—we do that, too. In fact, we love the opportunity because it gets us even more engaged with the brand.
What Creative Services Does Nogin Offer?
We provide a full gamut of everything a client needs to communicate to customers. For example, brands come to us looking for dynamic and creative e-mails that get measurable results. In such cases, we develop campaigns; our client approves these campaigns, and then our creative team executes them. A client may want two or three emails sent out per week, so our internal team takes care of this. We can also create supporting headline banners and banners for social media outlets.
We assist with website design by creating or updating individual pages as needed, but we also do a complete site redesign once a year for existing clients. Our new clients often need a site redesign when they first come to us, as well. We sit down with the brand to go through likes and dislikes, what's working and what's not. Because of our experience working with other clients, we have a lot of insight to guide this process. We know where to best place a banner ad or what shape the call-to-action button should be. The discussion gets very detailed to inform a successful redesign.
When Should Brands Keep Creative Services In-House?
If you're a very small brand, with only a handful of employees, that is doing under $500,000 a year. It probably makes sense to keep creative design in-house. But, if you're a mid-size or larger brand that wants to expand and grow your business, Nogin is the data-driven, full-service creative partner you want on your design services team.
Learn more about how Nogin's innovative and affordable ecommerce solutions can level the playing field and fuel your brand to compete with big retail: contact us at hi@nogin.com or call us at (949) 336-1416.
If you want to read more excellent ecommerce content, check out some of our strategies to increase conversions and the best pricing tactics to utilize on your site: