The Ultimate Ecommerce Business and Platforms Guide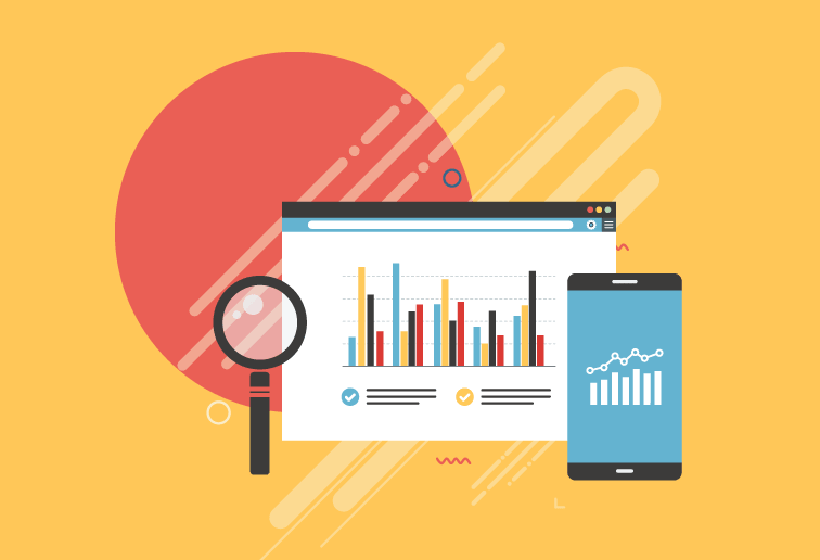 If you are a merchant and have not made a move to online storefronts, you are missing out. During the Covid pandemic, traditional retail sales have significantly declined while ecommerce has seen a 129% year-over-year growth in the United States.
The entire marketplace has drastically shifted online, and if you are new to ecommerce, we can help. Check out our ultimate ecommerce business and platforms guide to inform you on the best platforms for your business and the best strategies to implement for massive profits.
What's Ecommerce Business?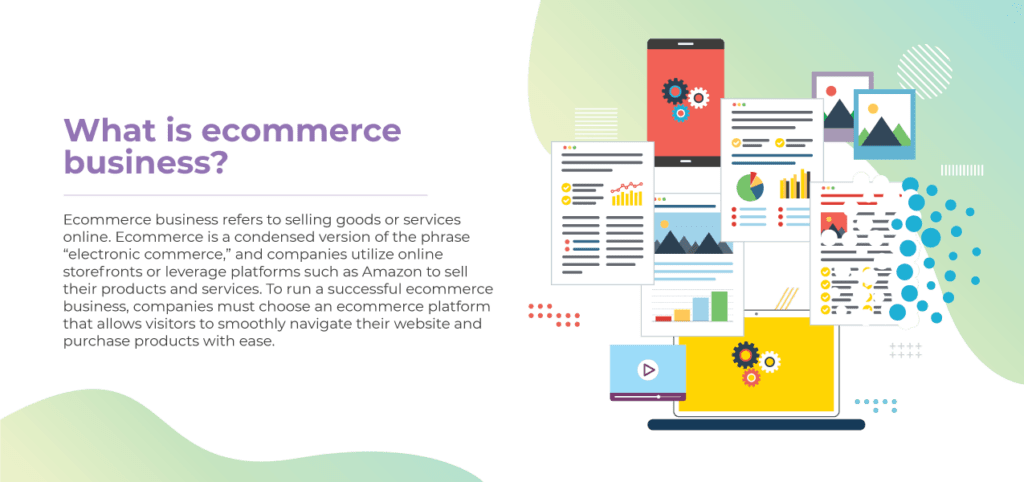 Ecommerce business refers to selling goods or services online. Ecommerce is a condensed version of the phrase "electronic commerce," and companies utilize online storefronts or leverage platforms such as Amazon to sell their products and services. To run a successful ecommerce business, companies must choose an ecommerce platform that allows visitors to smoothly navigate their website and purchase products with ease.
What Is the Best Ecommerce Platform?
The best ecommerce platform for your business depends on many factors. If you are new to ecommerce and sell limited inventory, Shopify is an option since you can create a storefront easily and without much web expertise.
If you manage an existing WordPress site and are ready to begin selling products online, WooCommerce is an excellent plugin and open-source ecommerce platform. If you have an established enterprise business and have consistent monthly sales, BigCommerce is a perfect option, and it's easy to integrate online payment processors like PayPal.
Regardless of the platform you choose for your ecommerce business, Nogin is the best enterprise ecommerce technology solution that seamlessly integrates with any platform. The proprietary Nogin system allows companies to leverage the most advanced e-marketing tools, architecture, core logistics solutions, and more. You'll never have to re-platform again. Nogin's dedicated team of ecommerce experts will help you save time, reduce internal operating costs, and increase revenue.
Best Ecommerce Platform in US
The best ecommerce platform in the United States (certainly the most popular) is Amazon. Amazon claims 45% of the total US ecommerce market share in 2019 and contains more than 12 million items across its total categories and services. Amazon's annual revenue continues to grow exponentially every year since 2004, and the company's net revenue was more than $386 billion in 2020.
Almost 1 in 3 Americans have a prime membership account, and each of the 100 million prime members spends at least $1,000 a year. Amazon's wide variety of inventory, easy user interface, and fast shipping and fulfillment solutions have allowed them to dominate the ecommerce marketplace.
Nogin allows Amazon retailers to integrate their platform and applications to create a unified multichannel online business. Nogin partners have ecommerce experts supervise and optimize their storefronts to help reduce internal spending while increasing revenue. Learn more about our ecommerce platform technology capabilities to discover what you may be missing out on.
Is Shopify the Best Ecommerce Platform?
Shopify is another contender for the best ecommerce platform, with more than 820,000 merchants using the service. Shopify, unlike Amazon, allows merchants to create a comprehensive ecommerce storefront, including inventory, payment, and shipping within the cloud-based platform.
Spotify users rave about the ease of use of the platform, making it simple for even tech-adverse marketers to create a website. If users have any questions, they have access to 24/7 in-house customer support. Merchants can also use third-party fulfillment, leverage flexible payment options, and create a storefront in any language.
Best Ecommerce Platform for Wholesalers
When deciding which wholesale ecommerce platform to choose, there are several requirements to consider, including PCI security, scalability, mobile functionality, search-engine visibility, and integrations.
If you already have a WordPress site, the WooCommerce plugin is an excellent option. 42% of online shops use WooCommerce, and it features attractive functionality, including data security, layout, and convenience. Merchants can also combine B2B and B2C online stores into one website and select wholesale features to hide general traffic. If you are interested in marketing solely to other businesses, make sure to review our answers to common b2b ecommerce myths.
BigCommerce is another excellent option for wholesalers. The online shop builder gives merchants access to a varied selection of ecommerce tools. Users can also integrate popular ecommerce applications for easy drop shipping. BigCommerce is a Google cloud platform with fast server response, flexible APIs, and advanced security features.
Best Ecommerce Platforms for Fashion
Fashion and apparel are one of the top ecommerce sectors in the world. The cumulative revenue for fashion ecommerce worldwide continues to grow every year. In 2020 alone, fashion ecommerce accounted for $606 billion in revenue, and in 2021, experts estimate it will exceed $662 billion.
The majority of the 1.2 billion fashion ecommerce shoppers in 2020 are a younger demographic between 16-34. Fashion merchants can make huge profits leveraging an online storefront to sell fashion apparel by selecting the right platform and launching an effective ecommerce marketing funnel powered by digital marketing and effective SEO.
There are several great ecommerce platforms ideal for fashion and apparel. Many world-renowned luxury ecommerce brands, such as Christian Louboutin, use Magento for ecommerce operations. It is easy to integrate with other sales and social media channels, including Amazon or Facebook. Merchants also have access to advanced business analytics to review customer insights and promotions. It is also easy to customize, and the platform features Magneto security with a secure web application firewall.
OpenCart is another excellent option. The free, open-source ecommerce platform hosts more than 350,000 online stores and has various apparel themes for fashion. Merchants can quickly set up a new storefront using the premade templates and only have to pay for hosting and potential extensions and add ons.
How to Set Up an Ecommerce Business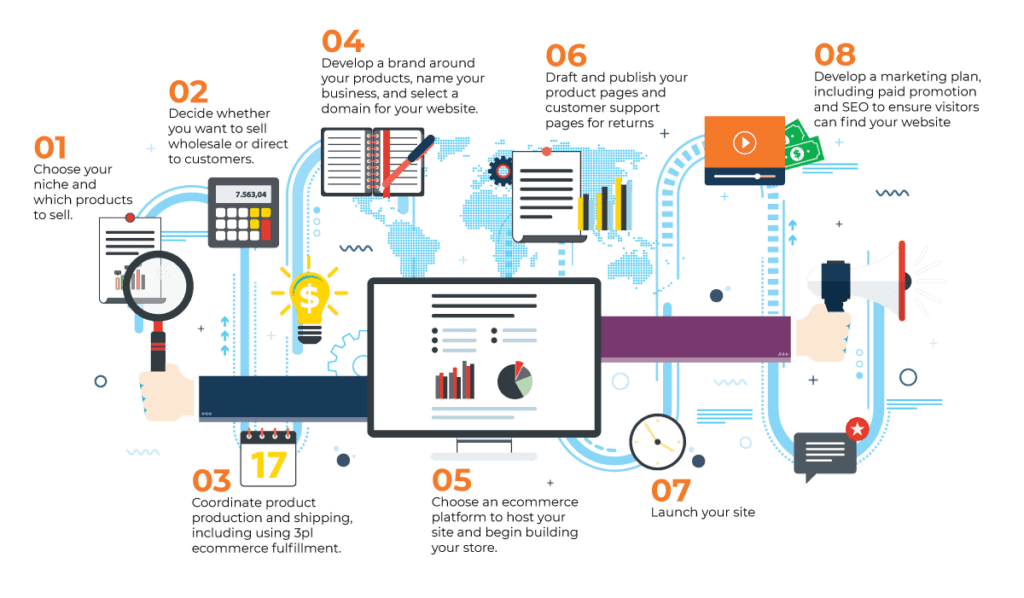 The new coronavirus ecommerce landscape will continue to grow and evolve post-pandemic. For first-time merchants, there isn't a better time than now to set up your new ecommerce business. It is crucial to have a great game plan mapped out for your ecommerce journey. We will discuss all the elements associated with an ecommerce business set up but make sure to follow our quick checklist from A to Z:
Choose your niche and which products to sell.
Decide whether you want to sell wholesale or direct to customers.
Coordinate the production and shipping for your products to sell, including using 3pl ecommerce fulfillment.
Develop a brand around your products, name your business, and select a domain for your website.
Choose an ecommerce platform to host your site and begin building your store.
Draft and publish your product pages and customer support pages for effective ecommerce return solutions. (Check out our product listing strategies and retail pricing strategies to optimize your pages.)
Launch your ecommerce site and develop a marketing plan, including paid promotion and SEO to ensure visitors can find your website.
How to Make an Ecommerce Business Plan: Best Way to Successfully Build and Run Ecommerce Business
Every successful ecommerce storefront starts with a great business plan to help establish goals, evaluate competitors, and organize steps towards a profitable operation. Teams should assemble to coordinate project timelines, steps towards growth, and integrated strategies that ensure success.
To make a great ecommerce business plan, make sure you check the following boxes:
Financial Resources: Ensure you have set up capital through loans or funding to support your operations, including operation costs, inventory, and staff.
Human Resources: Hire a team that can support your business, including web developers, accountants, and marketers.
Competitive Research: Investigate competitor activity and successful products in your market to identify the best opportunities for your business' success.
Goals: Set up analytics to track your product sales and analyze key performance indicators, such as goal completions, organic traffic, and bounce rates, to identify areas of success and improvement.
Identify Your Target Audience: Develop buyer personas of your ideal customers to learn their shopping habits and the best way to approach marketing to them.
Marketing Plan: Prepare a comprehensive marketing plan that includes social media, SEO, and PPC to funnel traffic to your site.
Logistics and Fulfillment: Create a cost-effective and efficient strategy for the development, processing, and distribution of your products and services.
How to Start an Ecommerce Business Without Inventory
If you are new to ecommerce, starting your business without inventory is ideal. Many new merchants do not have the financial resources to invest and store inventory, so we have some strategies to help out.
Print-on-demand is an excellent way to begin an ecommerce business without inventory. It allows merchants to develop products, such as t-shirts, hats, and jewelry, only after they purchase the product. Connect with a print-on-demand partner such as Printify and build custom products for your storefront. Your partner will produce the ordered products and charge you for shipping and order fulfillment.
Dropshipping is another popular retail fulfillment option. Merchants do not have to keep products in stock, and as customers place orders on your site, orders are automatically sent to your dropshipping supplier. Your drop shipping partner will prepare customer orders and ship them directly to your customers. It is easy to get started, and merchants will need little capital or overhead to get started. Find your dropshipping supplier and find the products you want to sell.
5 Most Profitable Ecommerce Business Ideas
The most profitable ecommerce businesses must sell products with high-profit margins, low shipping costs, and marketing with high Return on Ad Spend (ROAS). Most importantly, they have to sell products that people want! Some of our favorite picks for the most profitable ecommerce business ideas include:
1. Jewelry
Although only online sales account for between 5-10% of the global jewelry market, merchants are shifting to online storefronts to sell merchandise. Online jewelry sales increased 14% between 2017 and 2018, and each year, the numbers get bigger. Jewelry is inexpensive to ship, and it is easy to sell and market products online if merchants utilize plenty of enticing product photos and videos. Best of all, the profit margins for jewelry are incredibly high.
2. Drones
Video drones are a relatively new product, and the industry is booming. Experts predict the drone services market will grow to $63.6 billion by 2025, and US consumer sales for drones surpassed $1.25 billion in 2020. Drones are high-ticket items and relatively inexpensive to ship. Try to differentiate your drone from the rest of the pack and market it for a specific niche, such as a selfie drone.
3. Video Doorbells
Video doorbells are a hot new item on the market. The founder of Ring, a popular smart-home security doorbell brand, sold his company to Amazon for $1 billion. Video doorbells allow homeowners to monitor activity outside their home, and it is an affordable security option.
4. Smart Watches 
Apple introduced their Apple Watch in conjunction with the launch of the iPhone6 back in April 2015. In the past five years, consumers have flocked to purchase smartwatches for fashion, fitness, gaming, and navigation purposes. Experts prejudice sales for smartwatches will continue to grow year over year and reach a 73 billion dollar market by 2020.
5. AR/VR Headsets
Augmented / Virtual Reality (AR/VR) is the future of gaming and, potentially, entertainment in general. New manufacturers are making AR/VR sets available to a mass market, and tech companies are beginning to ramp up production for applications for the devices. We are just at the start of AR/VR capabilities, and experts estimate sales will reach $108 billion by 2022.
Bonus Tip: Use Google Trends to search for products and assess if the product has growing interest in search.
How to Scale an Ecommerce Business
Once you get your ecommerce business up and running, it's crucial to monitor your site analytics carefully and run plenty of A/B tests. Ideally, you want to create a system where your site is a money-making machine and doesn't consume all your time. Scaling your business will ensure your profitability increases while your time invested in internal operations decreases.
The best ways to scale your business ecommerce business include:
1. Marketing
Invest in PPC and SEO to spread the word on your business and increase traffic to your site. Test various PPC keywords and refine your campaign to allocate more budget to the winners and drop the losers. Calculate your ROAS to ensure you are netting more profits for your marketing efforts.
PPC is a quick way to earn traffic to your site, but each click will cost your business money. SEO is the ideal long-term strategy to help scale your business. Develop informative, in-depth content aligned with your audience's searches around your product. Monitor your keyword rankings and refine your content to optimize your content further. Once you begin ranking for valuable, high-intent queries, conversions will increase, but your ad spend won't.
2. Automation
To scale your business, integrate automated features on your site. Develop drip campaigns targeted to previous customers to tell them about new products and coupons. Recurring customers will help increase sales, and since they already have an account, the purchasing process is much easier.
Also, make sure to re-engage with old leads to help guide them through your funnel. Personalize your website with engaging landing pages that qualify leads and entice them to purchase. Most importantly, optimize your checkout process. Developing a trustworthy, seamless checkout process is the best way to lower cart abandonment.
3. Third-Party Logistics 
Avoid self-fulfillment and work with a 3PL partner to handle your order fulfillment. Third-party logistics will free up internal resources for your business and lower fulfillment costs.
Elevate Your Ecommerce Business with Nogin's Suite of Intelligent Commerce Solutions
Nogin is the premier intelligent ecommerce solution for medium-sized enterprise merchants. Our proprietary ecommerce technology helps businesses leverage the most advanced analytics, and our 360-suite of services allows our partners to focus on their brand while we grow their business.
Our comprehensive ecommerce capabilities are groundbreaking, and our partners experience tremendous growth. Our partner, Blank NYC, experienced over 100% growth in the first year with a 50% increase in conversions. Schedule a time to chat with one of our ecommerce experts below to learn how to develop a customized game plan to transform your business.