Why Mobile Responsive Web Design is Important For Your Ecommerce Website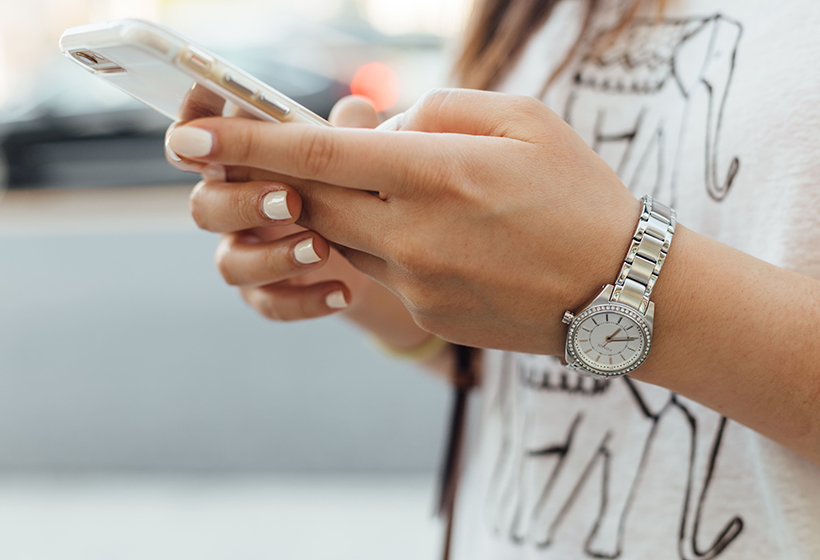 Mobile responsive web design is essential as ecommerce continues to evolve. Today's consumers want to easily access to purchase products and browse your site, especially on mobile devices.
Mobile ecommerce sales were projected to hit $314 billion in 2021, accounting for an estimated 54% of total ecommerce sales. To stay competitive, it's essential you have a mobile responsive web design for your retail website.
Consumers want to navigate your website intuitively—regardless of whether they're on a desktop computer or mobile device. Mobile is the fastest-growing channel and users expect to have the same intuitive, seamless shopping experience on their mobile device as they do when visiting your website on a computer.
The importance of responsive web design cannot be overstated, especially as shoppers continue to purchase more and more from their mobile devices.
Below we compiled the most frequently asked questions about responsive web design, how it affects your bottom line and how to avoid common pitfalls.
What is Responsive Web Design?
First off, let's cover the basics. A responsive web design adjusts to fit into any size screen displayed on desktop, tablet, and mobile devices. Responsive web design ensures your website provides an optimal experience for your visitors regardless of which device they use.
Many standard websites are designed for desktop navigation. However, when users explore a tablet or mobile device, the on-page elements are distorted or not scaled to fit. Unresponsive websites diminish the user experience and give a poor impression to viewers, not to mention possibly deter them from making a purchase.
A quick list of possible elements that need to be made response include:
Buttons: Need to adapt to the appropriate size and margin to avoid errors
Phone Numbers: Need to be numbers, not images, so users can easily tap to call
Menu Navigation: A separate menu navigation may need to be set up to ensure proper sizing and padding
Form Fields: Increase size of fields so it's easy to fill out and submit when on a smaller screen
A responsive website will adjust the layout based on the device and will improve the time visitors spend on your site. Users will have an enhanced experience which will result in increased repeat visitors and conversions.
As an added incentive, since Google and other search engines favor websites that give users the optimum experience, responsive web design will help improve the Search Engine Optimization (SEO) of your website. It will also help improve page speed time which is a crucial factor that Google accesses when determining which sites appear in search results.
The first step of developing a successful ecommerce marketing funnel is to make sure your site is responsive on all devices, so your visitors can easily explore your website. A responsive web design will also help improve virtually all crucial ecommerce key-performance indicators.
By making it easier for your customers to navigate your website and complete purchases, you'll provide a superior customer journey, ensuring  they return to your retail site. One bad experience on a subpar website can tarnish your brand and dissuade return visitors.
What is Mobile Responsive Design?
Many people have used the terms "responsive web design" and "mobile responsive design" interchangeably, but there is actually a difference. An important difference to any brand trying to increase sales through their retail website.
Mobile responsive design creates a seamless experience from desktop to mobile. It is the most essential device to focus on for your business since mobile purchasing continues to rise. If your website does not cater to mobile visitors, you risk losing customers in the long run.
How Does Responsive Web Design Affect the Perception of Your Brand?
In many cases, a website is a consumer's first impression of your brand. They get an email from you while out and about so they click on the link to open your site on their mobile device. They're waiting for their child to get done with their music lesson and happen to remember seeing something in your storefront display when they walked past your store. These moments could determine if they make a purchase on your retail site or move on to another.
One report states shoppers are 62% less likely to make a future purchase from a site they had a negative experience on. So each visit to your retail website is important.
While you have probably hired an individual or team to take ownership of your website design, it's still your brand. We highly recommend browsing your own site on mobile every once in a while to ensure nothing has broken or renders incorrectly. It's also important to view your site through different browsers, they are not all the same and some changes may be required to ensure your site appears correctly on Chrome, Safari, FireFox and Internet Explorer.
Why is Responsive Web Design Important?
The user experience is everything. In November 2021, TechJury reported mobile accounts for over 67.2% of all ecommerce. If the consumer is unable to easily find the information that they are looking for on your website via their mobile device, you risk losing them as a potential customer.
In addition to the layout and presentation of your brand looking its best, the investment into a mobile responsive web design makes managing your website on the backend less of a headache. The alternative to a non-responsive website is one that is not easily viewed on mobile at all, or hosting a separate mobile site with a separate layout and navigation designed solely for mobile, which is twice the work and splits your SEO optimization between two site URLs.
Mobile responsive design also decreases the need for major upgrades in the future. Fast-advancing technology means that the screen sizes for handheld devices are constantly changing. A responsive website is not a victim to constant layout updates every time a new screen size is introduced because it intelligently works for any size screen.
We live in a day and age where most everyone owns at least one mobile device, from elementary school aged children to grandparents. Even if there were no statistics to share, it's clear online retailers have to provide a shopping experience tailored for those on mobile devices so they don't risk losing their foothold in the market.