6 Strategies to Reduce Your Ecommerce Customer Return Rate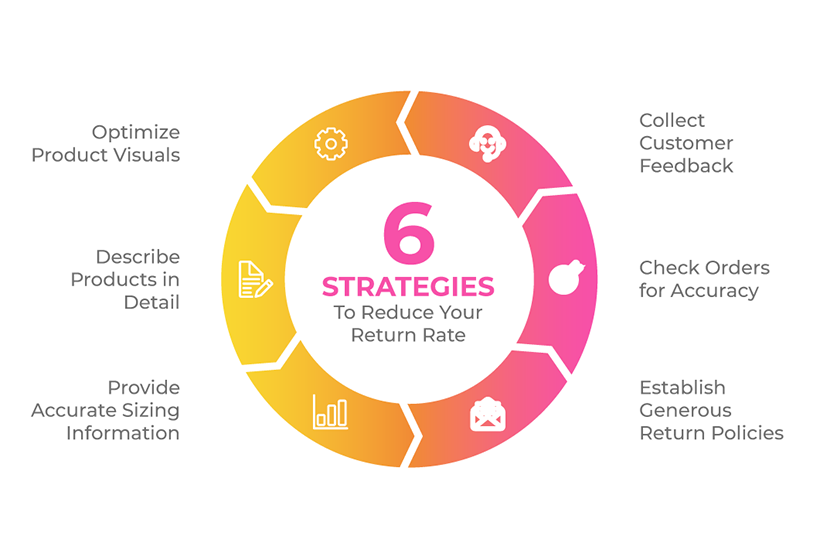 Did you know that one out of every three products purchased online will be returned? And in luxury fashion ecommerce, the return rate can be even higher.
While some brands chalk up these unfortunate statistics to consumer behaviors that are outside of their control, the reality is that 67% of the time these returns are actually the retailer's fault. Some informative ecommerce return statistics show:
In 23% of returns, the customer had received the wrong product
In 22% of returns, the product was different in appearance than advertised
In 20% of returns, the customer had received a damaged or defective item
High return rates can attack profit margins, affect customer retention, and impact overall company growth—and major e-commerce brands are responding in a variety of innovative ways, including ecommerce third-party fulfillment.
Amazon has begun closing the customer accounts of serial-returners. Other companies, such as Stitch Fix, have adopted a try-before-you-buy model that offers a monetary incentive to consumers who keep items. Still, others are offering promotions only to certain customers based on their prior return-risk or adopting extended return policies to increase overall growth and improve customer retention.
With online sales now firmly established as a large segment of fashion commerce, and free shipping—both ways—becoming standard practice, the cost of returns has become a significant problem.
Here are some of our top tips to help reduce e-commerce returns, increase profit margins, and satisfy more online shoppers:
1. Optimize Product Visuals
High-quality photography can help bridge the gap between product reality and customer expectations. Photos should display multiple product angles, allow 360-degree views, offer a zoom feature, show lifestyle images, and, when appropriate, play product videos. Images for all product color options and other variations should also be provided. Along with professional photography, consider embedding an Instagram gallery onto your site. This element will seamlessly show your products being worn or used by a wider variety of consumers.
2. Describe Products in Detail
Customers can't touch or feel online products, so written product descriptions matter. A well-written one will allow the customer to virtually experience the product through all five senses, as well as present all applicable product details—such as materials used, special care instructions, and other reasons why your product is unique.
3. Provide Accurate Sizing Information
Returns due to poor fit are an inherent problem in fashion e-commerce. Because customers can't try on apparel before ordering, it is very important to calculate sizes accurately and consistently, along with providing measurements and brand-specific size charts on your site. Some companies now offer calculators that allow customers to type in their height and weight for best size suggestions; AI fitting assistants are another increasingly common option. By providing enough pre-purchase sizing information, a customer can confidently order a single size that will fit well—instead of ordering multiple different sizes and styles, then returning all but the ones they like best (In the luxury space, 51% of shoppers do this, a practice known as "bracketing.").
4. Collect Customer Feedback
Gather information about why customers are returning your products on return forms. Read online reviews. By taking the time to understand what is prompting returns, you can then address those issues by taking appropriate action: add more product views, write improved descriptions, correct size discrepancies, etc.
5. Check Orders for Accuracy
Placing internal measures to ensure the correct items are being shipped out initially is well worth the time investment. This will ultimately prevent lost sales, negative customer experiences, extra shipping costs, liquidated products, and time spent processing returns and exchanges. This is also the right time to confirm that all items are shipped in packaging to prevent potential damage.
6. Establish Generous Return Policies
Establish generous return policies. While this may seem counter-intuitive, return rates actually decrease when there's no urgency to return a product. This may be related to customers growing attached to these items that they keep around longer. Zappos is a good example of a brand that has successfully embraced this model by offering a 365-day return policy.
It's no secret that hassle-free returns and exchanges encourage consumers to buy from certain brands and improve the overall customer experience. 95% of customers will shop at a store again that offers easy returns. You can keep this process customer-friendly by including a prepaid address label or envelope with shipped items and allowing returns at retail locations.
Need Help Reducing Your eCommerce Return Rate?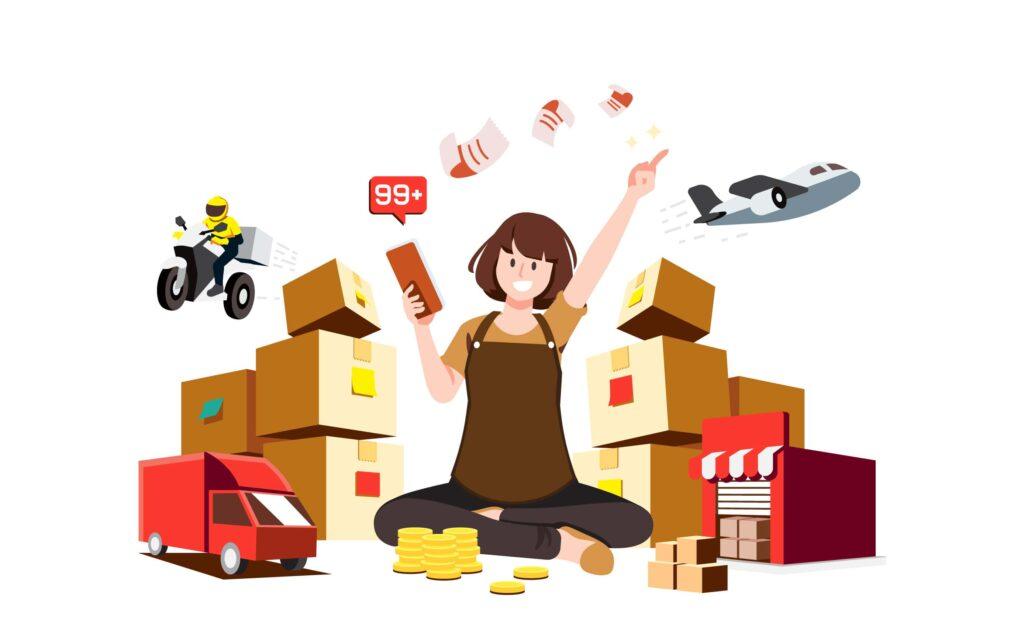 While there will probably always be customers who take advantage of generous return policies, the bottom line is that the majority of customers prefer not to have to deal with returns. Connect with Nogin and learn how we can help your brand implement strategies to decrease high return rates—and, instead, increase profits.
We offer the most advanced ecommerce software platform and enterprise ecommerce solutions. Schedule a quick chat with our team to learn how our platform can explode your ecommerce growth. In the meantime, check out some more of our ecommerce content to help improve your online operations: