Luxury Fashion Brands: 15 Ecommerce Tips to Sell More Online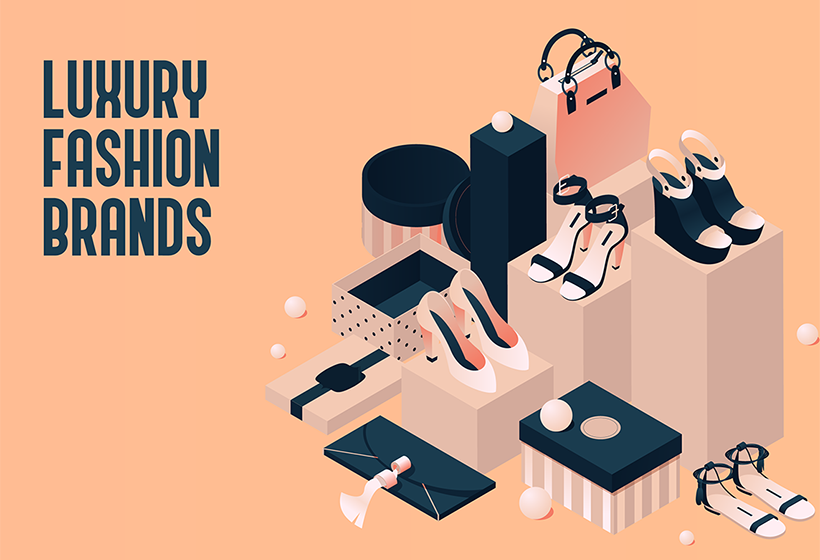 Building a luxury fashion brand is not easy. Many brands are beginning to shift focus from physical storefronts to online mediums to sell their products. Fashion is the largest B2C ecommerce market segment. A total of $525.1 billion products were sold globally in 2019, and experts predict the market will grow by 11.4% per year. By 2025, the global market size will reach more than $100 billion.
If you want your fashion brand to survive, you need to invest in your online storefront rather than the in-store cucumber water. To compete with the big retail, your brand will need to leverage a superior ecommerce platform and graduate to enterprise ecommerce operations.
Let's dive into the ins and outs of fashion ecommerce and learn the best strategies to explode your brand's online sales.
What is Fashion Ecommerce?
Fashion ecommerce is the process of selling fashion products electronically on the internet. Successful luxury fashion brands sell more than just clothing. They sell an experience, an image, and a lifestyle that aims to elevate their customers' appearance.
A successful ecommerce fashion platform must replicate its in-store experience to its online storefront. If a brand expects their customers to spend hundreds of dollars for their apparel, they must provide superior customer service, user experience and embody their story on each site page. If your online experience is subpar, you can expect subpar sales.
What Makes a Luxury Brand?
A luxury brand must employ superior manufacturing, superior designs, and superior service to provide superior products for their customers. Whether it is a worldwide brand like Louis Vuitton or a new designer trying to make a name for themselves, each brand must source the finest materials, provide flawless service, and avoid any shortcuts to earn a luxury status.
You can't just sell a shirt for a hundred bucks and claim your brand is luxurious. Your customers must understand why your logo on a plain white shirt makes it worth five times more than a shirt from Old Navy. Ensure that when a new user lands on your website, they are immersed in an experience that reflects your brand's value.
Take your customers on a journey with interactive media, gorgeous imagery, and separate your brand from the pack. Make your customer feel like they are part of something exclusive, something special, something that makes them a trendsetter rather than a follower. Beauty is in the eye of the beholder, and so is your brand's value.
What is Luxury Ecommerce Customer Service Experience?
Luxury prices command luxury service. Customer service is essential to the success of a luxury brand. They service an audience who expects nothing but the best, and in a physical storefront, it is more manageable to ensure your customers are treated right. However, online users need even more support when they navigate your ecommerce storefront.
Brands must elevate their web experience to cater to a pleasant and hassle-free journey. You must make your sales funnel bulletproof so that your visitors can find and purchase the products they want without having to ask questions. You must have integrated customer support on your website ready to help but should focus on creating an intuitive platform that is easy to navigate.
Brands must create product pages with informative product descriptions, multiple images from multiple angles, and detailed measuring charts. Make the visitor feel like they are touching and trying on the clothes in person. Fashion brands should also carefully define and examine their key performance indicators (KPIs) to understand where their users leave their site or fail to convert. Your guests should feel as comfortable purchasing a product online as when they are in the store. If you don't make a connection, you won't make a sale.
How to Successfully Sell Luxury Fashion Products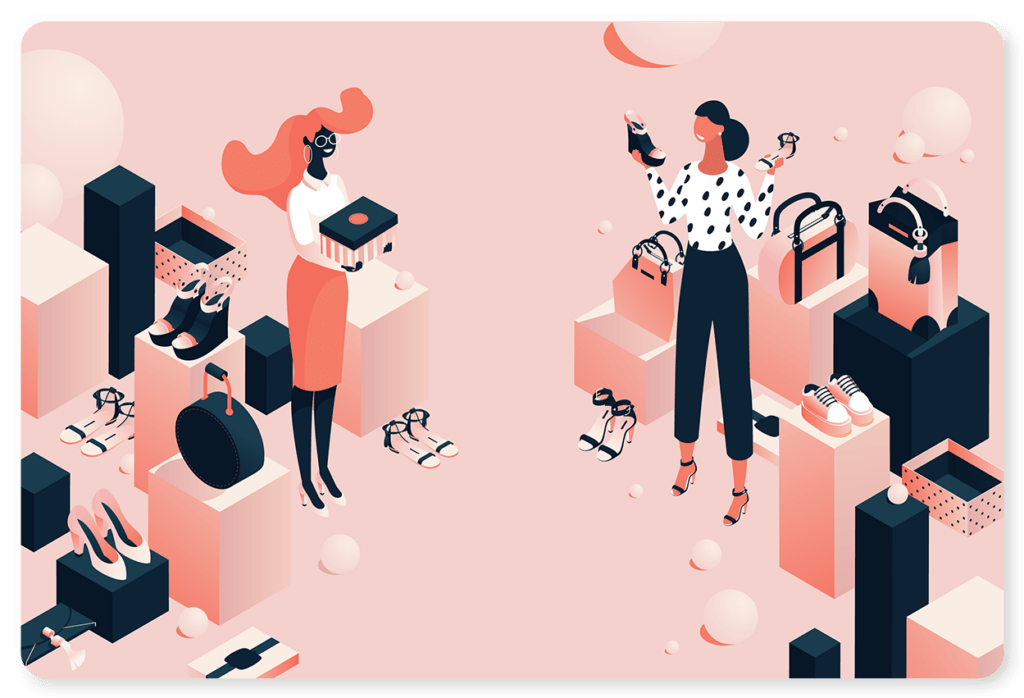 Gone are the days of relying on elite, seasonal runway shows and elegant, upscale department stores to sell exclusive, high-end fashion brands. These days, tech-savvy millennial consumers of luxury products are looking for personalized, interactive, direct-to-customer shopping experiences — and they expect to find it all on tiny, mobile screens.
It's no surprise that some luxury brands have struggled to translate lavish, in-store shopping encounters involving all five senses into two-dimensional, ecommerce platforms. Fortunately, ecommerce tools are rapidly evolving to help carry that much-desired, larger-than-life runway glamour over to the smallest of digital devices — where customers are increasingly making their purchasing decisions.
Let's discuss the most essential ecommerce tips you need to know to take your luxury brand to the next frontier.
1. Offer a Luxury Experience
Just as high-end retail stores exude opulence by being clean, well laid-out, and uncluttered, your ecommerce site should appear similarly luxurious. The site needs to display high-quality images that allow customers to see, touch, and feel (virtually) your products and contain content that appeals to the emotions historically triggered by the brand. It also needs to display plenty of white space, be simple to navigate, load quickly, and provide easy-to-find sizing information.
Luxury product consumers expect individualized, specialized sales treatment, and this expectation does not change when they shop online. Be sure that your site offers easy access to customer service representatives on every page — via live chat, phone, and e-mail. Provide free, expedited shipping, gift-wrapping services, and other perks to loyal customers. A luxury experience involves the feeling of getting something exclusive beyond what is offered to the general public.
2. Use Personalization Tools
In an industry steeped in heritage, tradition, and exclusivity, you might be surprised to learn that artificial intelligence (AI) has a central place in modern-day fashion. AI-powered personalization tools can be a powerful method to collect online data about customers' shopping habits and recommend relevant products to create a more satisfying shopping experience. Directing customers to tailored product suggestions with prompts of "You may also like" or "Recommended for you" can help speed up (and up-sell) the entire shopping process.
3. Integrate Augmented Reality
Stunning, high-quality images that display multiple product angles and offer a zoom feature are an excellent start to any ecommerce site, but to really up the ante, explore ways to incorporate augmented reality (AR) into the shopping experience. When possible, allow customers to try on virtual products with an online avatar or with photos of themselves.
4. Strengthen Communication
While you should make your brand presence known on social media platforms like Instagram, Facebook, and Pinterest, it is also essential to find ways to cross-market between all sales channels. This multi-channel approach will keep your customers more consistently engaged and interactive with your brand.
Get creative. Embed user-generated social media videos into your website to show how much customers love your brand; live-streaming behind-the-scenes videos from your office or production facility; posting shop-able Instagram posts; using AI features on smartphones to enhance retail shopping excursions, and generally encouraging online communities to rave about your products. All of these channels give you (and your customers) the opportunity to tell the compelling stories behind your brand.
5. Benchmark Brands that Have Made the Leap
One successful example is Nogin's client Halston — an iconic fashion powerhouse that recently launched a contemporary diffusion line, Halston Heritage. Halston's approachable digital strategy supports its ready-to-wear brand with direct customer communication on a highly shop-able flagship ecommerce site through expanded retail locations, various social media platforms, and multi-channel marketing techniques. In other words — anyone, anywhere, can now discover the Halston brand and purchase their products.
6. Reach Out to Emerging Global Markets
The world is at your fingertips — and, reciprocally, your brand is at the fingertips of a global customer base. Think bigger and create country-specific ecommerce storefronts that cater to local languages and appeal to various international inclinations.
7. Embrace Change
There's little doubt that ecommerce is having a profound impact on the fashion industry and luxury enterprises. For continued success in our digital, global economy, high-fashion brands everywhere embrace various ecommerce sales strategies to share brand stories and simultaneously appeal to consumers' senses and emotions.
With the help of rapidly developing technology, today's ecommerce strategies can effectively capture the quality, tradition, and appeal of luxury products. Learn more about how Nogin technology can fuel best-in-class ecommerce services and solutions for your brand.
8. Focus on the Emotional Experience
Luxury fashion brand shoppers seek more than just new clothes or accessories — they expect a complete physical and emotional transformation. Luxury shoppers want to look good, feel good, and, ultimately, be noticed. Because they are shopping with their hearts and wallets, the most successful brands engage their customers' emotions to sell products successfully.
9. Fashion Shoppers Expect to be Entertained
High fashion and entertainment have always been intertwined as consumers look to fashion brands for excitement, exclusivity, pleasure, and even comfort. Fashion brands — now almost co-operating as media organizations — answer the call for entertainment with everything from extravagant runway shows and fashion blogs to frequent social media posts and next season's video lookbooks. To remain competitive, brands need to continually engage customers through constant communication, using various marketing channels.
10. Customers Take a Leap of Faith when They Click "Buy"
If you've ever abandoned an online shopping cart because you're not sure whether an item will fit right or look good, then you've experienced firsthand one of the inherent weaknesses of fashion ecommerce. Customers often don't know if the clothing items they admire online will fit well or flatter them "IRL." Fortunately, newer technologies and strategies are developing that provide additional information to any customer who might be giving pause.
Some of these include: high-quality professional images that offer multiple angles and 360-degree views, in-context product videos, improved sizing charts, more details on materials, and cutting-edge solutions like digital dressing rooms. Such strategies are increasing online conversion rates — and even reducing returns.
11. There's a Virtual War on Returns
Return rates — as high as 50% — continue to be a problem in the fashion industry. One of the most frequent reasons cited for product returns is a poor fit. However, with improved online sizing information and other virtual fitting solutions, retailers can expect a future reduction in this area. For now, to convince customers to take the risk, offering free returns and exchanges is essential to reduce your ecommerce return rate.
12. Focus on Personalization
These days, it's all about personalization tools: augmented reality, smart fitting technologies, or AI-driven recommendations for products based on consumer searches or purchasing histories.
The more a brand can tailor product suggestions to the individual customer, the more likely it is she will not only complete check out but also purchase additional products — both right now and in future transactions. Today's busy consumers don't want to spend time searching, making it easy for them to locate their personal preferences.
13. It's an Omni-Channel World Out There
Consumers expect seamless transitions between brick-and-mortar stores, ecommerce sites, and mobile devices. They will often use more than one channel to complete a purchase. For example, if they see something they like in a store, they might look up additional colors or care instructions on their mobile phones. If they browse your brand on a smartphone, they might complete the sale on a laptop. (Make sure that cart contents transfer between platforms!) If they send an inquiry via your website, they might want the response via text message. Always explore your full brand experience through your customers' eyes to make online and experiences as fully integrated as possible.
14. Presentation Matters
Let's face it; fashion consumers care about appearance. Be sure your online brand appears luxurious by maintaining a well-designed site, using consistently high-quality images, ensuring a smooth check-out process, giving as much information as possible upfront about your products, providing superior customer service, and frequently communicating with your customers about how your products can improve their lives. Also, a celebrity collaboration with your brand can do wonders to support a valuable image.
15. Don't Twist Yourself into a Knot
The importance of being flexible in this rapidly changing world of fashion ecommerce cannot be emphasized enough. As technologies develop, trends change, and digital natives continue to impact the overall digital landscape — today's effective strategies will need to be adjusted to meet tomorrow's demands.