Alloy Apparel and Nogin Transform Digital Commerce, Leverage Cross-Channel Data Analytics to Double Mobile Conversions and Boost Online Sales by 70 Percent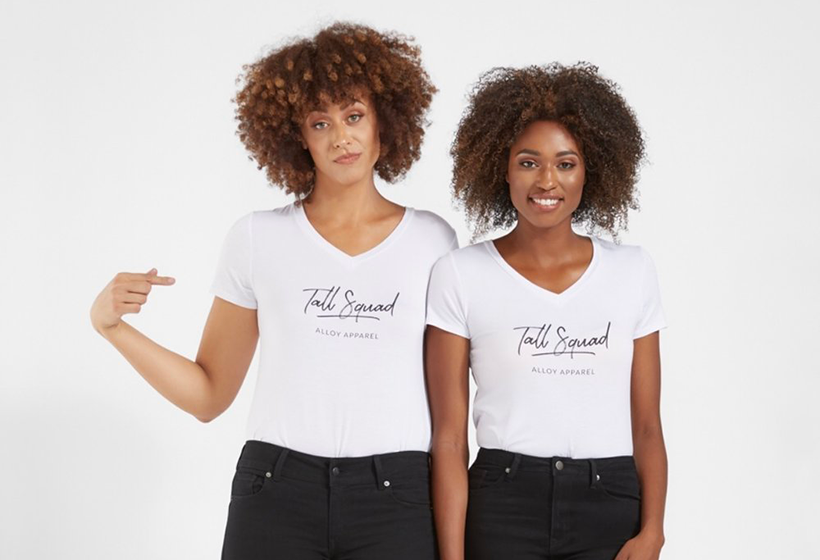 Media Contact:
Jack Scullin
jscullin@nogin.com
(949) 864-8136
Sophisticated Fashion Brand Implements Next-Gen Technology Platform and Premium Ecommerce Services to Streamline Operations, Optimize Inventory, and Drive Revenue
LOS ANGELES  – Nogin, a full-spectrum ecommerce partner and leading provider of customized, end-to-end digital commerce solutions for retail brands, today announced its partnership with Alloy Apparel to reinvigorate the fashion brand's direct-to-consumer digital commerce strategy. Underpinned by Nogin's data-driven technology platform, and featuring a sophisticated new look at AlloyApparel.com, the retailer's revamped online channel delivers marked reductions in operating costs and a 70 percent increase in year-over-year revenue, with a 30 percent increase in margins.
The refreshed digital storefront features an intuitive, mobile-friendly design with responsive elements that make it easy for consumers on virtually any connected device to navigate the site and purchase the styles they love.
"Modern consumers expect to have the ability to engage with and purchase from their favorite brands whenever and however they want," said Jan Nugent, CEO of Nogin. "Increasingly arduous customer demands and a rapidly evolving retail landscape make it very difficult for traditional brands to stay afloat and prosper."
Nugent continued, "to compete in the modern era of retail; companies must adopt sophisticated technology solutions that enable them to quickly adapt to changing demands and optimize the resources at hand."
Alloy Apparel's modern commerce platform integrates Nogin's sophisticated cross-channel data analytics, providing a holistic customer view and enabling the brand to consistently deliver positive and personalized customer experiences. This level of insight not only improves overall customer acquisition and retention numbers but also allows the alloy Apparel team to make strategic, informed forecasting and inventory purchasing decisions.
In addition to providing the technology platform powering Alloy Apparel's digital commerce, Nogin manages the label's print catalog campaigns; creative and marketing initiatives; as well as development, logistics, and fulfillment operations.
For more information about Nogin, visit https://www.nogin.com, and experience Alloy Apparel at www.alloyapparel.com.