Nogin bebe New Store Launch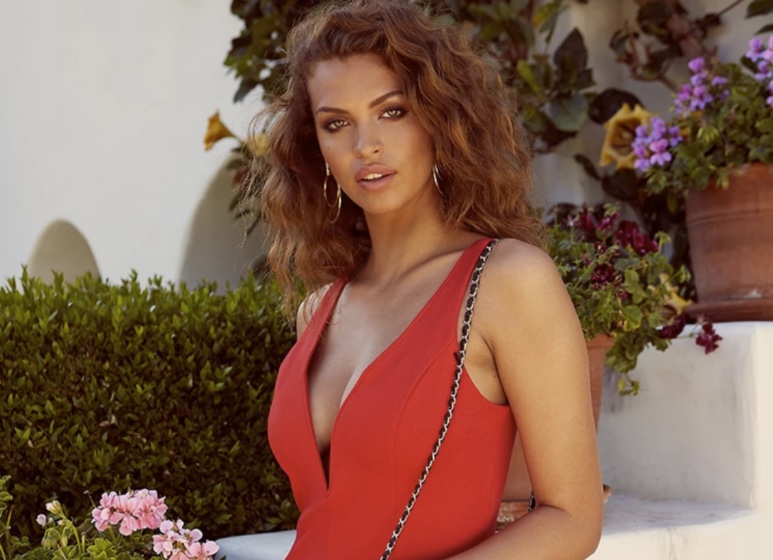 Media Contact:
Jack Scullin
jscullin@nogin.com
(949) 864-8136
bebe® Debuts New Online Store and Loyalty Program, Powered by Nogin's Transformative Ecommerce Platform and Premium Service Offerings
Intelligent Design, Paired with Real-Time Analytics and Streamlined Operations, Drive Revenue Opportunities for Iconic Retailer
LOS ANGELES – Jan. 15, 2019 –  Nogin, a full-spectrum ecommerce partner and leading provider of customized, end-to-end digital commerce solutions, and bebe® today unveiled the new online store and enhanced loyalty program. The revamped direct-to-consumer bebe.com destination and its underlying technology enable a frictionless and personalized shopping experience that addresses the complex needs and expectations of today's diverse, cosmopolitan consumer.
"Cultivating a successful consumer lifestyle brand in the modern era requires not only astute vision and compelling product, but also personalized and connected shopping experiences, anchored by sophisticated technology," said Jan Nugent, CEO of Nogin. "With its intuitive design and newly implemented, data-driven framework, bebe® is well-positioned to scale quickly and deliver exponential growth in the online channel."
The rollout of bebe's® new online shopping experience is the latest move in its evolving ecommerce strategy, focused on streamlining business operations and driving direct-to-consumer sales. In addition to providing the technology backbone and design for the retailer's store, Nogin is providing full-service support including creative and marketing as well as development, logistics, and fulfillment.
"The experienced team at Nogin, combined with their established relationships at every point of the procure-to-stock process, enable us to innovate fast and meet customers wherever they are," said Joey Gabbay, CEO of Bluestar Alliance LLC and manager of BB Brand Holdings LLC. "In fewer than 60 days we were able to complete the custom integration with our legacy systems and launch the newly developed online shopping destination, featuring a completely transformed customer experience."
The revamped bebe.com focuses on personalization and discovery, featuring beautiful imagery and content designed to inspire, entertain and educate the guest. Its mobile-responsive design, intuitive user interface, and underlying analytics platform make it easy for customers to uncover new products, get recommendations, and access deals based on their interests and then to purchase from any device. As part of the new experience, the specialty retailer updated its loyalty program, clubbebe, designed to enhance the brand's relationship with existing customers, while giving new shoppers more reasons to engage.
Coming soon, the online store will roll out additional product categories and accessibility in multiple languages, building on bebe's® unique strength in its commitment to serving its diverse and inclusive customer base.
For more information about Nogin, visit https://www.nogin.com, and experience the fresh, new face of bebe® at www.bebe.com.
About Nogin
Founded in 2010, Nogin is a full-spectrum ecommerce partner and leading provider of customized, end-to-end digital commerce solutions for retail brands. Underpinned by first-in-class technology, the company's mission is to help brands navigate the complex online environment to attract, retain and increase customer leads effectively. Nogin's suite of services includes website development, performance marketing, business intelligence, merchandising and planning, brand-focused design, retail imaging and video, full-scale warehousing and fulfillment, and world-class customer care. For more information, visit https://www.nogin.com.
About Bluestar Alliance LLC
Founded by Joseph Gabbay and Ralph Gindi in 2006, Bluestar owns, manages, and markets a portfolio of consumer brands that span across many tiers of distribution from luxury to mass market. This portfolio consists of major department store retail brands including Tahari, Bebe, Kensie, Catherine Malandrino, Nanette Lepore, Joan Vass, Michael Bastian, English Laundry, Limited Too, and Brookstone.
The firm's investment mandate is to identify and purchase consumer brand companies where it can leverage brand equity and expand its current categories to a broader consumer base. To facilitate the overall strategy Bluestar relies on its branding/marketing knowledge, extensive retail management relationships, strategic partnerships, and brand licensing manufacturing entities.
Bluestar Alliance's current international and domestic partners offer the opportunity to take a niche brand to a visible worldwide lifestyle brand. Since its inception, the company has acquired select brands with retail sales expected to exceed $3.0 billion in 2019. Bluestar Alliance manages a current portfolio of over 300 licensees and a growing branded retail platform of over 800 stores worldwide throughout North America, Europe, Australia, South America, Asia, the Middle East, and India.