Nogin – New Client Announcement: DOPE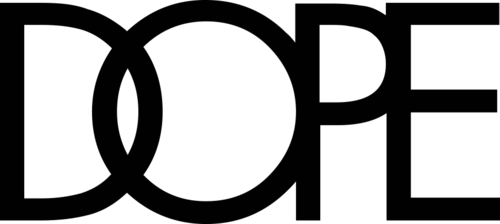 Luxury Street Culture Brand, DOPE, Revitalizes Cross-Channel Operations With Nogin's Innovative Technology and Premier Fulfillment Services
New Infrastructure Ignites Ecommerce and Flagship Store Business
LOS ANGELES – Aug. 31, 2019 – Nogin, a full-spectrum ecommerce partner and leading provider of customized, end-to-end digital commerce solutions, today announced its collaboration with DOPE to elevate the fashion brand's direct-to-consumer digital commerce strategy.
"Consumer demands are constantly evolving and iterating business practices to remain ahead of the curve can be overwhelming," said Jan-Christopher Nugent, CEO of Nogin. "We're excited to have the opportunity to introduce technology solutions and operational efficiencies that will enable the DOPE team to focus on delivering the iconic experience it is known for."
The new look at DOPE.com is the latest advancement in the companies expanding commerce strategy. Powered by Nogin's data-driven technology platform, and supported by its premium creative, digital marketing, and fulfillment services, DOPE now offers a more streamlined, consistent, and high-touch experience for shoppers from discovery to delivery.
When it came time for DOPE to find an ecommerce partner, they knew that they needed a company that understood the unique qualities of their brand and customers.  Nogin shares the creative vision and desire to constantly innovate, enabling DOPE to concentrate on cultivating their community and growing the brand.
For more information about Nogin, visit https://www.nogin.com, and find the latest streetwear from DOPE at www.dope.com.