Nogin Announces Agreement with Seychelles Imports LLC to Plug Into Nogin's Intelligent Commerce Technology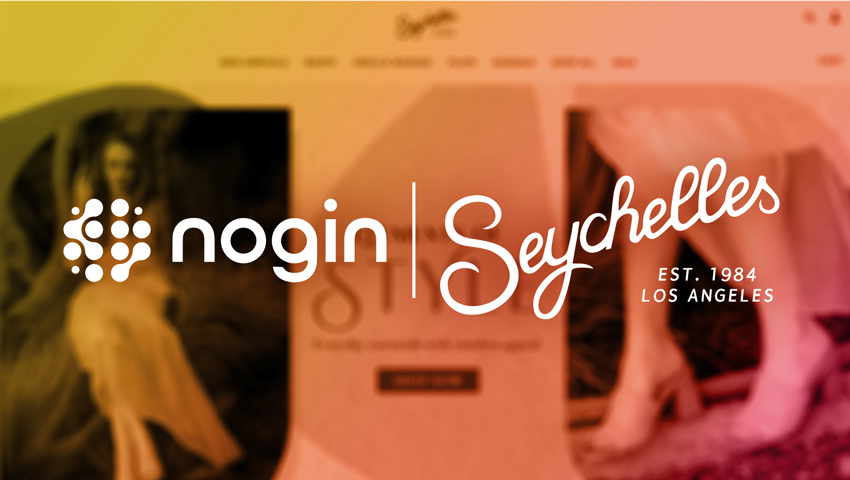 Los Angeles-Based Footwear Brand Will Leverage Nogin's Enterprise-Class Ecommerce Technology and Services to Optimize Online Store Performance
Nogin, a leading provider of innovative enterprise-class ecommerce technology and services, announced an agreement with Seychelles Imports LLC ("Seychelles"), an owner of two Los Angeles-based footwear brands, Seychelles and BC Footwear.
Nogin's Intelligent Commerce solution embraces and extends Shopify Plus and is purpose-built for brands selling direct-to-consumer and through online channel partners. Seychelles will plug into Intelligent Commerce to gain market-leading ecommerce technology without all the cost, complexity, time and risk of moving to a legacy enterprise platform.
As part of Nogin's full-stack ecommerce technology, Seychelles will utilize advanced proprietary modules such as the company's Customer Data Platform, Marketing Automation and Marketplace Dropship—features that help enhance sales growth and improve profits. In addition, Nogin's automatic updates and optimizations help ensure brands can stay on Shopify Plus and will never need to replatform again.
"I enjoy working with the Nogin team and appreciate how their advanced ecommerce technology will help us to maintain growth while avoiding the expensive and time-consuming investments that would have otherwise been necessary," said Sari Ratsula, President of Seychelles. Sari brings passion and a hands-on approach to every one of the company's products—personally wear-testing each new style to ensure their fit for the customers who will eventually live in them.
"Seychelles is a brand that blends fashion and function like few ever have, with a ground-up focus on comfort using designs that are created by women, for women," said Jeffrey Goldstein, VP of Business Development at Nogin, Inc. "We're grateful for the opportunity to partner with a leader like Sari who has a powerful story to tell, and brands like Seychelles and BC Footwear that stand for values we believe in at Nogin."
Contacts:
Media Contact:
BOCA Communications for Nogin
nogin@bocacommunications.com
Nogin Investor Relations Contact:
Cody Slach and Tom Colton
Gateway Investor Relations
949-574-3860
nogin@gatewayir.com