Welcome to a smarter option:
Nogin Intelligent Commerce
Blending enterprise-class tech with the flexibility and nimbleness of a mass/commercial solution on the front-end, we designed Nogin to meet the needs of your business and accelerate your growth.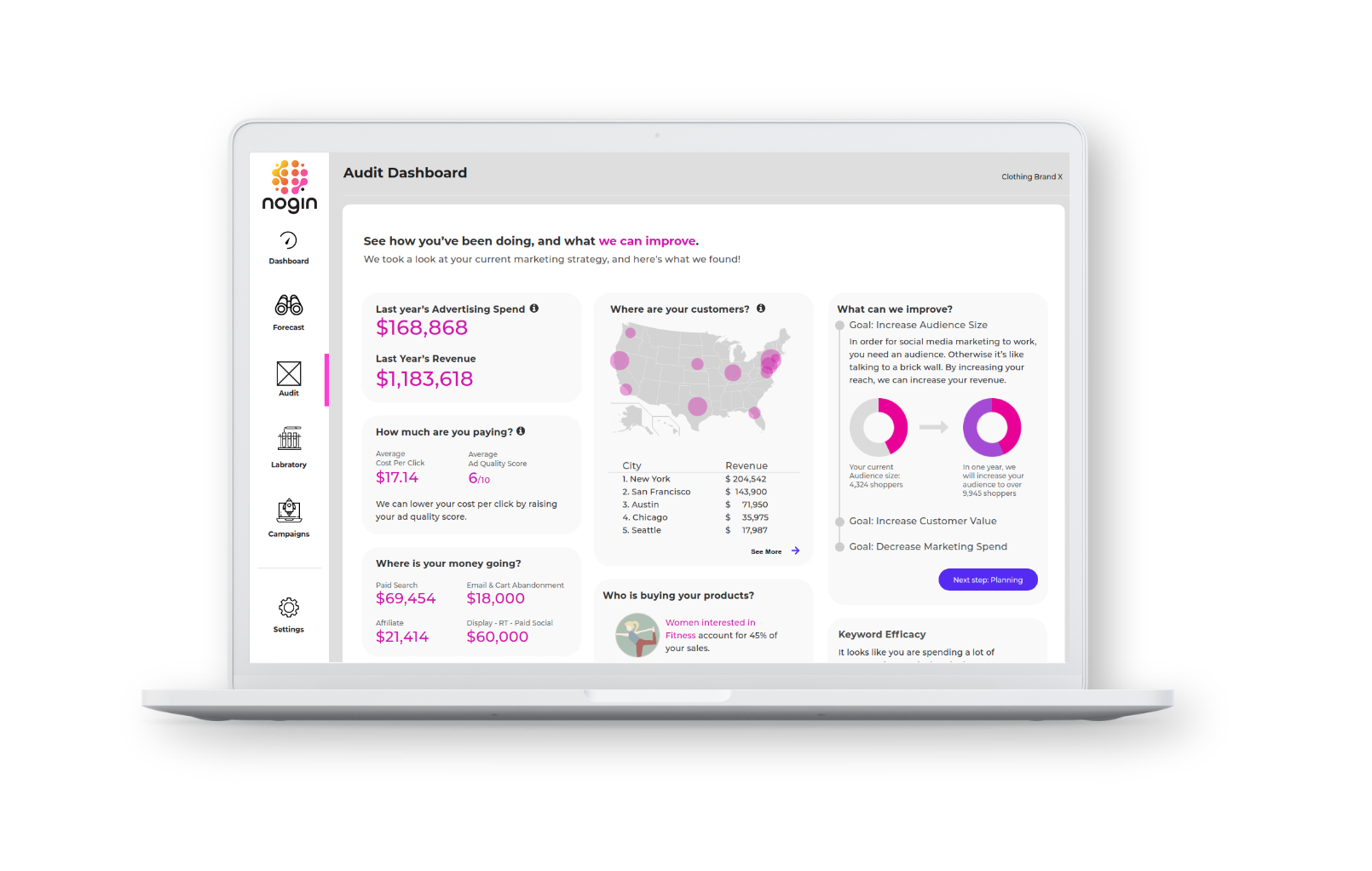 Supercharge your ecommerce
Competing online is all about data, communication and access
Stand-alone or as a suite, our applications integrate with your existing platform and are key drivers in successful multichannel online business. By providing unprecedented visibility to your data with advanced reporting, we help you optimize performance and manage your business in real-time.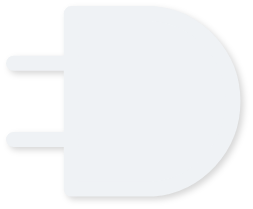 Total access command center for data and communications
The NOGIN SITE TOOL allows you to compete on a global scale by delivering an enhanced shopping experience with a beautifully crafted site and a stable enterprise-level commerce platform to better manage and grow your business.
Powerful back-end performance
Achieve maximum efficiency with a single pool of inventory for your B2B, B2C and drop ship customers. Our system is designed to handle all three flows of logistics while maintaining the most competitive SLA's in the business. Integrate with existing infrastructures including warehouse software, ERPs, order fulfillment, and other third-party systems.

High velocity, dropship, multi-channel, global, small packages or pallets, the Nogin back end tool meets and beats the highest standards in the industry, with consistent product delivery for ALL your sales channels and total compliance.
Automated marketing and traffic
Built to supercharge Shopify and integrate with other best-in-class applications, Nogin puts intelligent campaign management at your fingertips. NoginX is the world's first true multi-channel marketing automation tool that combines real-time and historical inventory, sales, and traffic data with intelligence to maximize sales and customer acquisition. We maximize your marketing spend with machine learning, analytics and data-driven insights from social and shopping platforms to close more sales.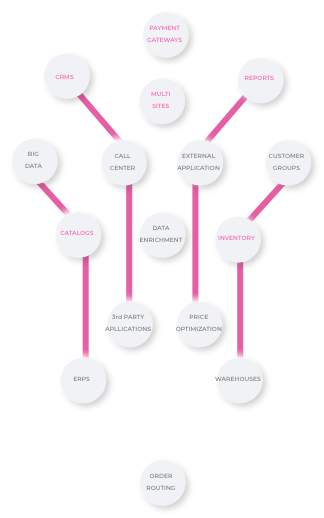 Unlimited possibilities, configurations and integrations
Built to scale. Designed for speed
Nogin's high-performing, multi-tenant and multi-community Intelligent Core features flexible architecture designed to efficiently manage commerce operations, complex catalogs and sophisticated order management systems to power your day-to-day.
Connect Nogin's unified system to Nogin AI and it becomes not just smart, but brilliant
Self-learning ecommerce outperforms standard platforms by 35%
The Nogin AI processes intelligence, analyzes activity across your entire operation, cross-references models and acts on it in real-time to optimize performance.
Self-learning ecommerce harnesses predictive analytics to initiate delivery of the right content to the right customers, execute advanced freight tactics to lower costs, eliminate excess inventory and maximize the impact of paid media while finding efficiencies to increase margins and set your business up for exponential growth.
Turn that data into dollars
Organizations generating value from their data outperform similar companies by an average of 10%
Tap into a deep data lake of over 9bn consumer interactions to supercharge your business intelligence, better understand your customers and generate actionable insights that help your bottom-line. Comprised of information, insights and behaviors from past, current and outside customers within fashion, beauty, wellness and CPG.
Nogin's data lake is a centralized repository that helps power the intelligent ecommerce engine. Generate stronger personas, activate predicative analytics with unparalleled precision, better understand shopping habits & seasonal purchasing – Nogin helps your business identify and act upon opportunities for business growth faster.
Nogin's data lake is a centralized repository that helps power the intelligent ecommerce engine. By generating stronger personas, activating predictive analytics , better understanding shopping habits and enhancing seasonal purchasing – Nogin helps your business identify and act upon opportunities for business growth faster.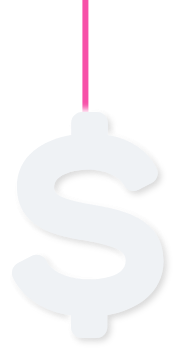 Plug into an intelligent best practice engine
Nogin drives exponential growth, profit and retention with lower inventory costs.
Learn more about how Nogin's Intelligent Commerce solutions can help you successfully manage your ecommerce business across all channels and drive revenue exponentially.