Top 5 Benefits of an End-to-End Ecommerce Solution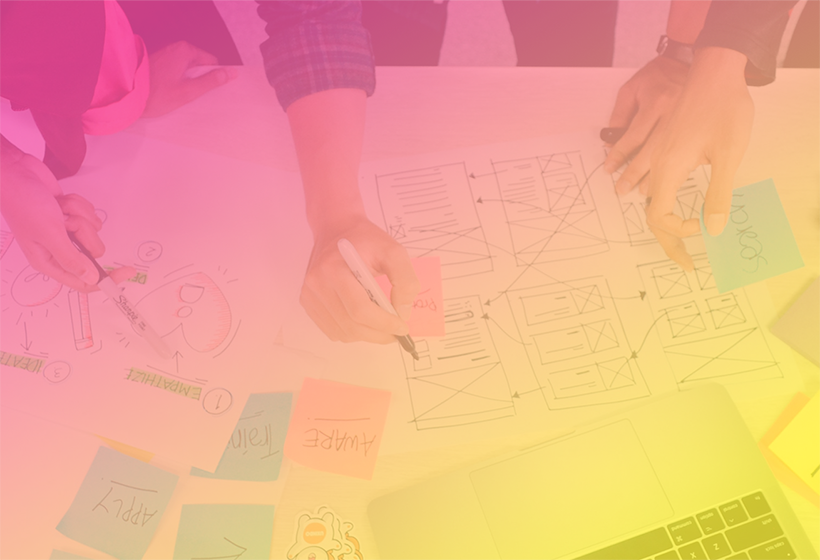 No matter if you're a large retail organization that has experienced significant growth but have recently "hit a wall" or you're a smaller brand that has great potential but don't currently possess the headcount and/or talent needed to grow to the next level, a direct-to-consumer (DTC) ecommerce solution could be the solution you're looking for.
But what exactly is a direct-to-consumer ecommerce solution? And how does it compare to a more traditional outsourced agency solution?  Below we'll cover the difference between more traditional, old-school agencies and actual ecommerce solutions as well as outline what we believe are the top five benefits brands should look for in an ecommerce solution.
By doing so we'll uncover which solution should be the right fit for your ecommerce business.
The Difference Between an Agency and a Solution 
Let's first start with what sets an ecommerce solution apart from agency outsourcing since, at a cursory glance, the two can seem very similar. The main differentiator is that, when it comes to outsourcing to agencies, each agency works within a silo. Whichever agency is working to get people to your website is not always in communication with the agency managing your website and tracking online conversions. However the lines of communication are set-up, the results can often end up being a tangled mess.
However, when utilizing an end-to-end direct-to-consumer ecommerce solution, you gain an entire team of ecommerce experts who are united in their goals, to help you grow your brand and increase your online sales. Additionally, they are in constant communication with one another to help accomplish these goals. Think of them as an integrated solution.
Top 5 Benefits Of an Ecommerce Solution
1. Best-in-Class Ecommerce Technology
There are plenty of website development agencies out there that can build you a beautiful website, but that's basically where their expertise ends. The competition for online retailers is fierce, you need the benefits of technologies built specifically for direct-to-consumer ecommerce brands to help increase online sales. These include:
Insights to understand and optimize customer journeys
The ability to diagnose problems and implement solutions in real-time
Optimizing internal workflows and processes
Self-learning predictive analytics
2. Digital Marketing and Advertising
Saying a direct-to-consumer brand selling online needs to focus on their digital marketing and advertising may invoke a "Thank you Captain Obvious" response. And rightfully so. However, the fact that it's obvious does not mean every agency out there promising to increase website visitors and sales actually knows what they're doing.
Are they industry experts? How well do they understand the buying behaviors of your target audience? Do they have a full understanding of how ecommerce works along the entire journey?
Just imagine a marketing agency putting more money into an ad group for a specific product because it's performing well only for the website visitor who clicked on that ad to find that product is actually out of stock. Not only have you wasted your marketing spend but you may have just lost a potential customer forever.
When partnering with an ecommerce solution you get a cohesive team of experts who work together, no matter their department, to ensure your brands' success.
Not only that, but more importantly, the ecommerce solutions provider's profits might be tied directly to how well your brand succeeds. Incentive to perform is a great thing.
3. Brand Strategy
Your brand. That's really what it's all about, right? Consumers trust brands, they're loyal to brands. Consumers buy FROM brands, not a store. Your brand strategy is, without a doubt, one of your most important initiatives.
However, one of the biggest struggles brands experience is how to evolve and grow in a way that allows them to maintain their uniqueness all while avoiding becoming "stale". No one wants to become the next Von Dutch, experiencing an explosion of global popularity before becoming a brand people have forgotten about.
Many brands have successfully maneuvered through changes in trends, economic ups and downs, even pandemics, and have managed to maintain their foothold in the market. How? With a partner who is as invested in their brand strategy as they are. A partner with R&D resources not available to most brands without a more hefty price tag.
A true end-to-end ecommerce solution understands your success lies not just what buyers see when they open a website browser, but will also provide the resources to help you manage your brand strategy for growth. They will have access to resources, such as R&D related to their product/service, an individual brand typically would not.
4. Website Optimization
Those loyal customers we mentioned above, what will they see when they get to your ecommerce website? Are they going to have a positive experience with fast page loads? Will they be greeted with a navigation menu that makes it easy for them to find what they're looking for? Is there a prominent "Add to Cart" button to help push them to a sale faster?
By partnering with a team of ecommerce experts who understand the value of your website and have a deep understanding of your buyer's journey, you get a team that is continually working to optimize your website so it's at peak performance at all times.
To ensure website optimization, they will conduct A/B tests on various website elements to make sure the font colors, button placement, promotional banners and product descriptions are displayed in a way that maximizes conversion rates. By conducting regular site audits and testing on both desktop and mobile (never forgetting the power of a mobile device) you know your online shoppers are receiving the best user experience.
5. Warehouse Fulfillment
This benefit, while last on our list, isn't last due to its lack of importance. In fact, we feel warehouse fulfillment is an often overlooked and critical benefit. While warehouse fulfillment is "behind the scenes" and not something a buyer probably ever even thinks about, it can have a massive impact (for better or worse) on the overall shopping experience.
This is another element that some retail brands may outsource. However, some of the headaches that may arise with outsourcing can be avoided when working with an end-to-end ecommerce solution (this being the second "end" in "end-to-end", but we're sure you knew that already).
An ecommerce solution can offer a seamless connection between endless sub catalogs, end points, warehouses and stores. By providing direct communication between all the systems involved in the buying process, brands enjoy a streamlined process with no "hand off" until the packages are placed on a delivery truck.
Whether inventory is low, out of stock or shipping may be delayed, teams and systems are communicating with each other so steps can be taken to ensure buyer expectations are met and they have a positive buying experience that encourages them to return.
And there you have our top five benefits of partnering with a direct-to-consumer ecommerce solution! There are many more benefits that brands can gain by this type of partnership, but we chose to focus on the ones we know, from experience, are the most valuable to brands of all industries and sizes. Utilizing a unified solution that scales with your brand can deepen your customer's experiences and grow your online sales.