Ecommerce Fulfillment Solutions to Help Brands Increase Profitability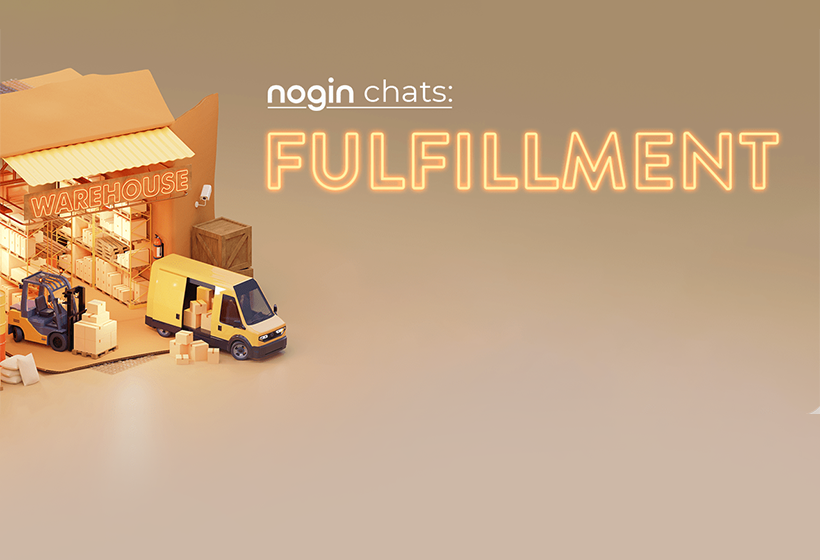 Fulfillment is one of the biggest challenges for ecommerce brands trying to scale their business. It's almost impossible to compete with Amazon and their network of fulfillment centers that offer Prime members free, two-day shipping. Brands leveraging warehousing and fulfillment services struggle to maintain profitability due to storage, packaging, and fulfillment costs. They cannot offer free, two-day shipping to customers that don't wholly eat into their profit margins.
Nogin offers a better approach to fulfillment using a Commerce as a Service (CaaS) business model. Our omnichannel infrastructure and headless commerce platform allow our clients to connect all their efforts from one succinct dashboard intelligently. They gain the transparency and flexibility to view the entire scope of their operations. Machine learning and AI allow our clients to lower their marketing, operation, and fulfillment costs constantly.

Our EDI software integration and 3PL ecommerce fulfillment solutions are the best scalable option to allow independent brands to stay in control of their business while gaining the tech, support, and infrastructure to grow their business. Henry Henderson, the Director at one of our Fulfillment Centers, explains how Nogin solves common ecommerce fulfillment challenges and how our order fulfillment software works.
Dropshipping and Fulfillment FAQs
Before we dive in, let us answer some of the most common questions concerning ecommerce fulfillment:
What is a Fulfillment Center?
A fulfillment center is where companies send their inventory to a third-party logistics provider to handle the storage, packing, and fulfillment of orders placed for their ecommerce business. It is often larger than typical warehouses that an individual company would rent.
What is Fulfillment in Ecommerce?
Fulfillment in ecommerce encompasses the entire process behind getting an order to a customer once it is placed online, including storing inventory, processing orders, picking and packing them, and shipping them to the customer's address.
How Do Fulfillment Centers Work?
Fulfillment centers handle every aspect of inventory management and allow brands to scale their business as they grow. Brands connect their ecommerce business platform with their fulfillment provider to coordinate efficient and seamless fulfillment. Fulfillment centers help reduce shipping costs and handle every aspect of inventory management, including picking, packing, and shipping.
Top Ecommerce Fulfillment Challenges and How to Conquer Them
Hear from Henry on how to solve common fulfillment challenges: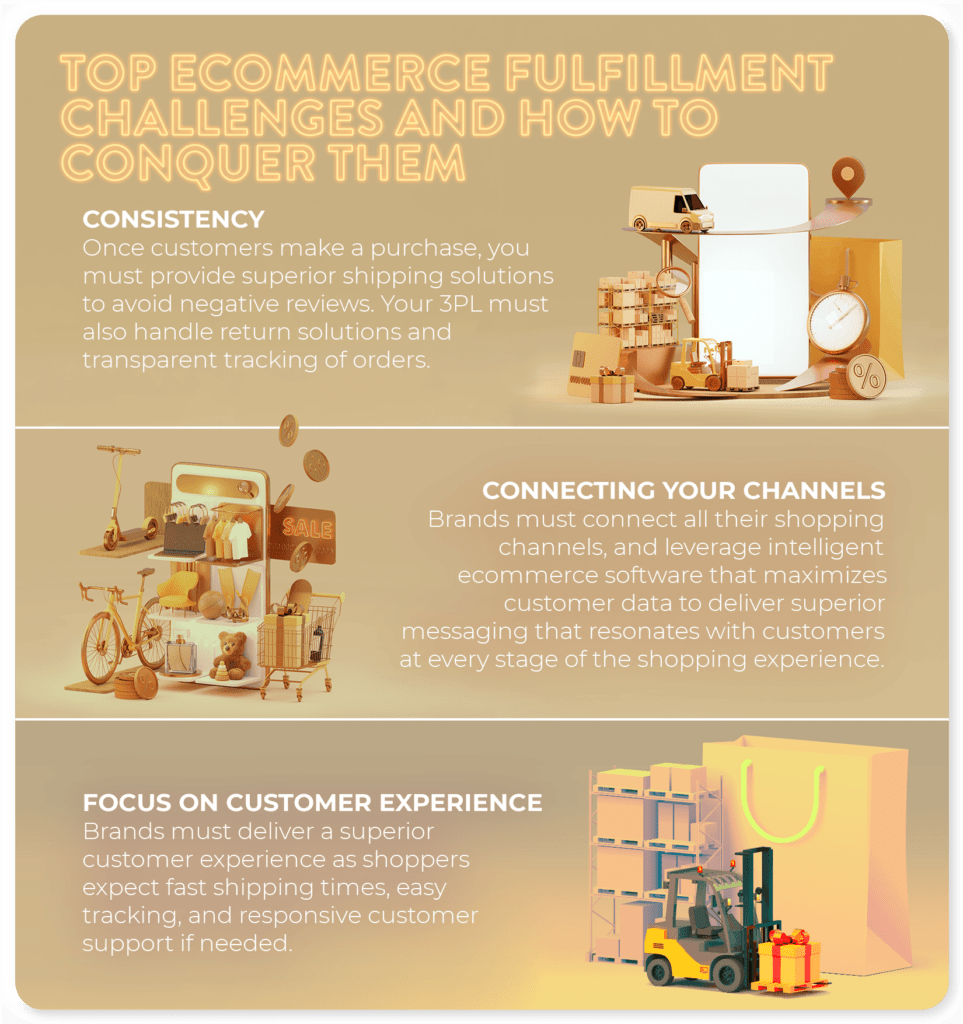 Consistency
Brands must deliver consistent shipping and fulfillment to satisfy customers to provide positive customer experiences. It is one thing to bring customers down your ecommerce conversion funnel. Still, once they make a purchase, you must provide superior shipping solutions to avoid negative reviews. Your 3PL must also handle return solutions and transparent tracking of orders.
"One of the biggest challenges is providing that consistency from a standpoint of predictability and service. As we work through that, that's what we do, and that's what we're good at. That's part of the thing we're challenged with every day to be able to provide that predictability and consistency and providing service to the customer when they place the order." -Henry Henderson.
Connecting Your Channels
Out of all the latest ecommerce trends, one of the most prevalent changes in the integration of omnichannel shopping. Brands must connect all their shopping channels, and leverage intelligent ecommerce software that maximizes customer data to deliver superior messaging that resonates with customers at every stage of the shopping experience.
"There's ecommerce where the order is placed by the customer online, and then there's the aspect of B2B like Macy's and Nordstroms of the world, and then there's another channel out there in the boutique fashion like a small mom and pop store that is taking a larger quantity than an ecom order or a little less than a big major retailer. Our ability to be able to service really all those channels is what differentiates us from a Nogin standpoint. We're able to hook into those channels technology wise to be able to take the orders in all aspects and be able to provide the right information as it pertains to the shipping side of it because B2B is slightly different than the ecom world… Having that ability to provide that service to a brand is significant because there's not a lot of technology out there that can do it… Nogin gives us a suite of being able to move product in different ways to drive revenue." -Henry Henderson.
Focus on Customer Experience
Whether you are using traditional marketing strategies or experimenting with new customer retention strategies, brands must deliver a superior customer experience once someone makes a purchase. Amazon has set the standard, and shoppers expect fast shipping times, easy tracking, and responsive customer support if needed. Check out some of our go-to guides to help elevate your customer shopping experience below:
"Amazon has set a standard across the board from the standpoint of ecommerce and fulfillment, and that is providing the best customer experience. My biggest piece of advice is to find a business partner that can help provide the best customer experience… From the time they place an order online to the time that they get it, it really has to be fast and efficient and cost effective, and I think that's the biggest challenge." -Henry Henderson.
Ready to Ship Smart?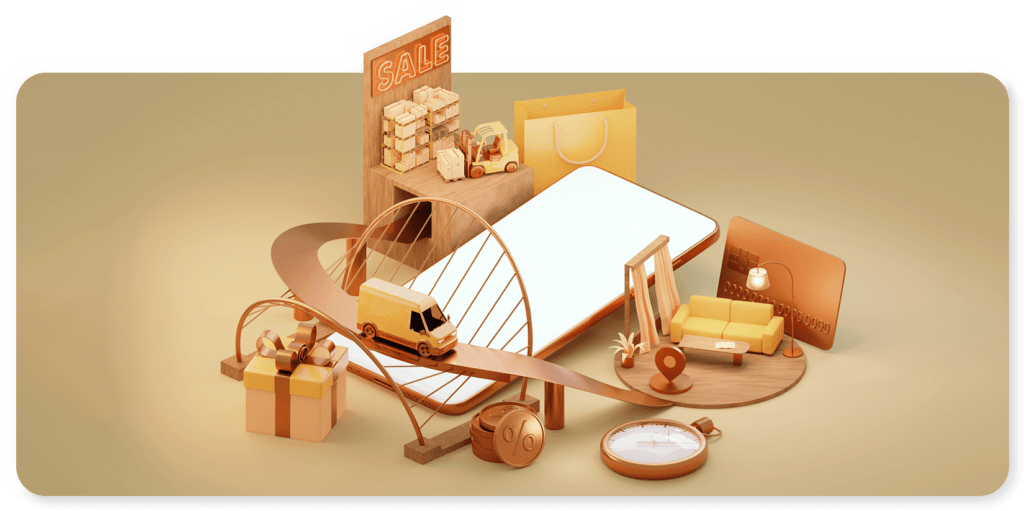 If you need comprehensive ecommerce fulfillment along with the tech and ecommerce support to scale your business profitably, you need Nogin. Plug into our intelligent ecommerce platform to gain the tech and expertise you'll need to deliver an omnichannel shopping experience that lowers fulfillment costs and customer acquisition.
We also offer an enterprise-class fulfillment service for SMBs that deal primarily in the DTC world. SmartShip is an end-to-end fulfillment service That gives businesses the visibility to see the entire scope of their shipping operations from one intelligent dashboard. (Learn more about SmartShip.)
Shipping is one of the biggest profit killers for ecom brands. Learn how a Commerce as a Service (CaaS) business model solves profitability issues from the brand new Coresight Research report.