Celebrity Collaborations Brought Big Wins in 2021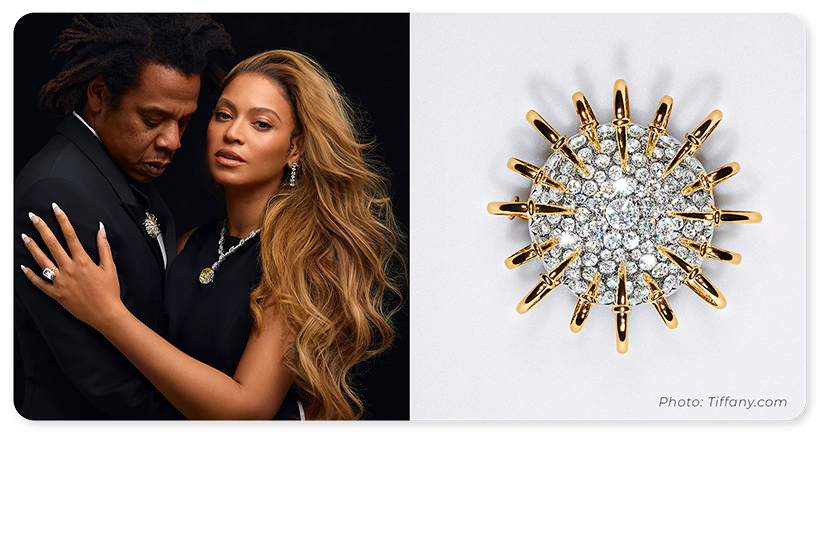 Brands took full advantage of the power the right celebrity collaboration can offer in 2021. We saw some returning stars as well as some new pairings. From coffee to shoes to diamonds, it seems like everyone is jumping on the celebrity collaboration band wagon. And we are here for it.
It's clear to see why brands are collaborating with celebrities more and more each year. According to Morning Consult, 40% of the Gen Z population said they would be more likely to go to a fast-casual establishment if it was endorsed by a celebrity. Considering Gen Zers account for approximately 30% of the population, that 40% isn't a number that can be ignored.
However, we can't forget that people (aka consumers) also tend to have short memories. Morning Consult also found only about 16% of those surveyed were able to match a celebrity with the brand they'd worked with. This means brands have to continue to innovate and, at times, reimagine their current and/or future celebrity collaborations.
Let's take a quick look at five celebrity collaborations we saw win big in 2021:
Tiffany & Co. + Beyonce and JayZ
Tiffany & Co. has been working to appeal to the key demographic, Gen Z, and what better way to do that than with an appearance by the Queen Bey herself, Beyonce (and yes, JayZ was there too). This wasn't Tiffany's only attempt to attract a younger audience, they recently launched their marketing campaign "Not Your Mother's Tiffany's" to bring the spotlight on themselves and gain attention from more Gen Zers. But we digress, let's get back to Beyonce.
Notably, Tiffany's "About Love" collection marks the first time Beyonce and JayZ have appeared in a campaign together. And Tiffany's didn't hold back when it came to the promotion of the collection. They released a video campaign with the same name as the collection that featured the couple and included Beyonce singing a cover of "Moon River" (made famous in "Breakfast at Tiffany's" for those too young to know the reference).
Check out the video below to see how well this video not only showcases Beyonce's vocals but also gives us a glimpse into Beyonce and JayZ's relationship and love for one another. Oh, and of course, the stunning jewelry.
Adidas + Beyonce
We already know Beyonce's amazing vocal range, but now we're going to take a look at how far her style and celebrity range is. From 128 carat diamonds to leisure wear, Beyonce can fit right in with both audiences.
In February 2021 she launched her third Ivy Park collection with Adidas, Icy Park. What makes this collaboration unique is that Beyonce actually owns the Ivy Park brand (because there's nothing Beyonce can't do apparently). The collection was announced just weeks before its release and was completely sold out in days.
While a celebrity being part of a brand is a huge selling point, it was more than just Beyonce's name and face that made this collaboration so successful. Both Adidas and Beyonce share a commitment to creativity, equity and creators. According to Adidas, the relationship is based around a "set of core principles including the importance of women in leadership, shared ownership, empowerment, and collaboration."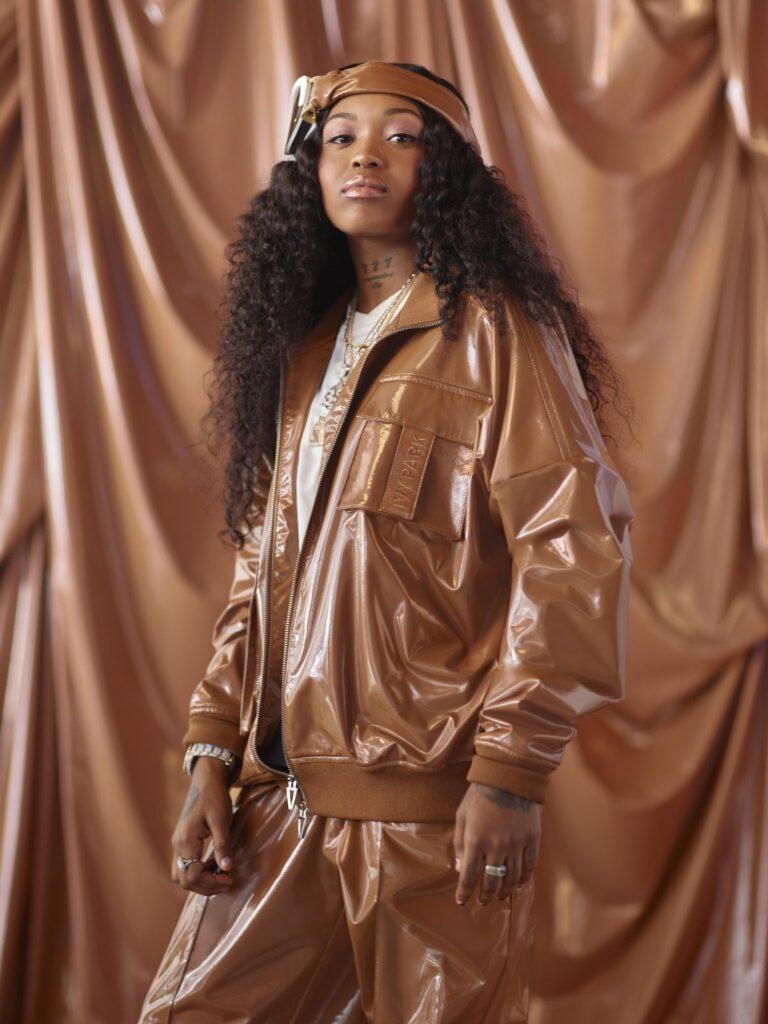 Crocs + Justin Bieber
Yes, you read that correctly if you didn't already know. 2021 saw a second collaboration between the rubber clogs manufacturer and singer. This time Crocs released a Classic Clog in lavender (Justin's favorite color, there's a whole story behind it) along with a pair of socks and Jibbitz charms.
This 2021 celebrity collaboration really showcased the unmatched impact of digital promotion of a celebrity collaboration. Launchmetrics tracked online and social activity from March to July 2021 and found placements that mentioned the collaboration generated $6.6M in Media Impact Value™ (a Launchmetrics algorithm that associates a monetary value to posts, articles and interactions). Additionally, Justin Bieber's participation contributed to $1.6M in Media Impact Value overall.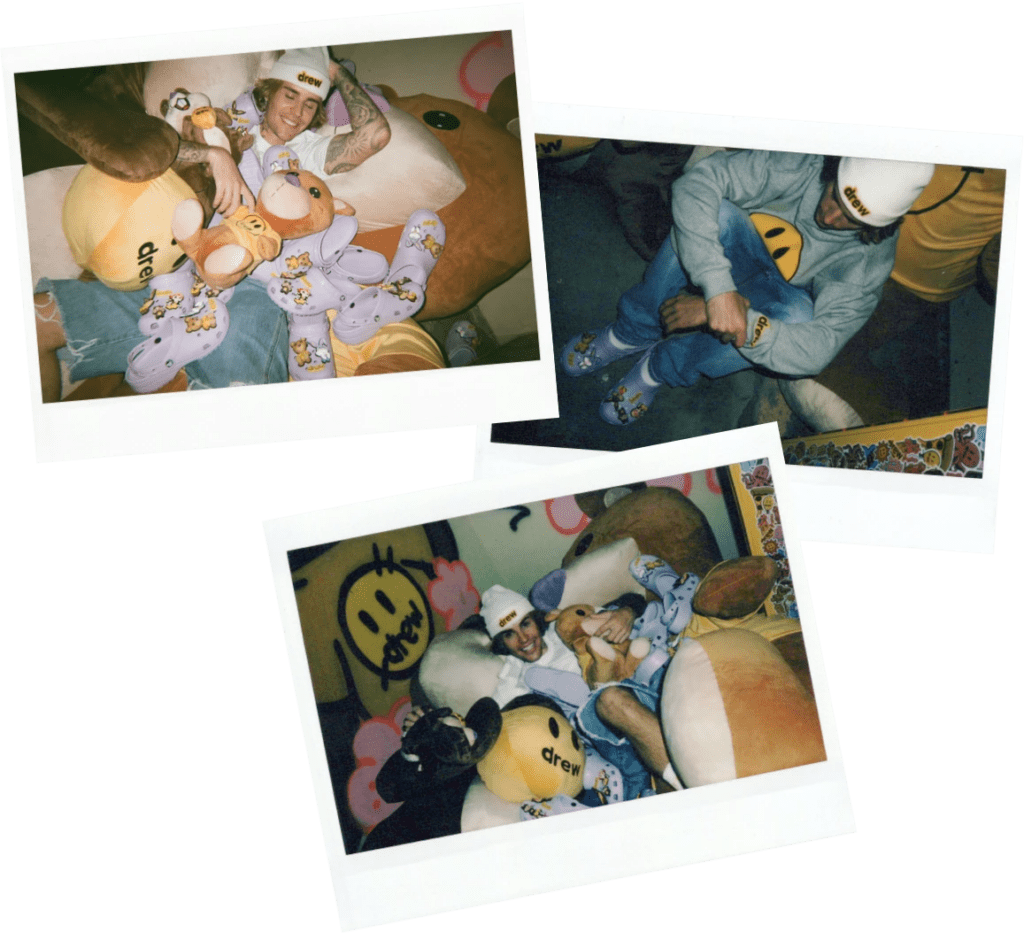 Reebok + Cardi B
The collaboration between Reebok and Cardi B started in 2019 and has been going strong ever since. Their latest collection was released in August 2021 and was described as "a visual representation of Cardi B's real, raw persona."
One of the key factors that has made this collaboration a success (besides having Cardi B a part of it) is the inclusivity the collections offer. The Cardi B collections are available in inclusive colors, materials and sizes that range from 2XS to 4X so all Cardi B fans can enjoy.
This collaboration also showcases the power of partnering with a celebrity. One example is the fact that one of the shoe styles part of Cardi B's collection, the Club C, sold out in the US in under 30 minutes.
A big contributor to this type of demand is the celebrity's social media reach. According to a Social Studies Intelligence Report, Cardi B's 2020 Instagram followers grew nearly 50% from 2019, adding more than 25 million followers. When it came to her collections with Reebok, Cardi B shared pictures of her wearing apparel from the collection and promoting the release.
So how far can one post really reach? During a single week in October 2020, Cardi B shared 11 posts and experienced 40.82 million interactions to those posts. When choosing which celebrities to collaborate with, brands have to take into account the digital reach celebrities bring with them.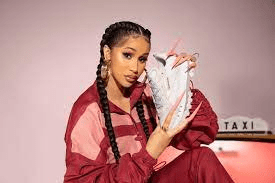 Dunkin' Donuts + Charli D'Amelio
Fashion and apparel brands aren't the only brands who see big results when collaborating with a celebrity.
In Fall 2020, Dunkin' Donuts partnered with Tik Tok star Charli D'Amelio to introduce "The Charli", a cold brew with whole milk and three pumps of caramel, D'Amelio's go-to order. In February 2021, Dunkin' and D'Amelio partnered again and launched the "Charli Cold Foam", "The Charli" with Sweet Cold Foam and cinnamon sugar on top.
So why the encore so soon? Well, because the launch of "The Charli" brought a 57% increase in mobile app downloads on the first day of its release. Additionally, the company sold hundreds of thousands of the beverage in the first five days of the launch. Reportedly boosting Dunkin's cold brew sales by 20% on the first day and 45% the following day.
With numbers like that, how could they not expand the collaboration? D'Amelio came into the collaboration with over 100 million Tik Tok followers, that's an audience no brand can buy.
Dunkin' did a fantastic job not just relying on the promotion of "The Charli" from the Tik Tok star herself. D'Amelio promoted a contest through her Tik Tok account that allowed followers to enter for the chance to win their own signature drink on the menu at their local Dunkin', along with a personalized video shoutout from D'Amelio.
But wait, there's more! Dunkin' also knows how important it is to consumers that brands they support are giving back. For their second collaboration, Dunkin' committed to donate fifty cents for every "Charli Cold Foam" purchased during a specific two day period – up to $25,000- benefiting the Dunkin' Joy in Childhood Foundation.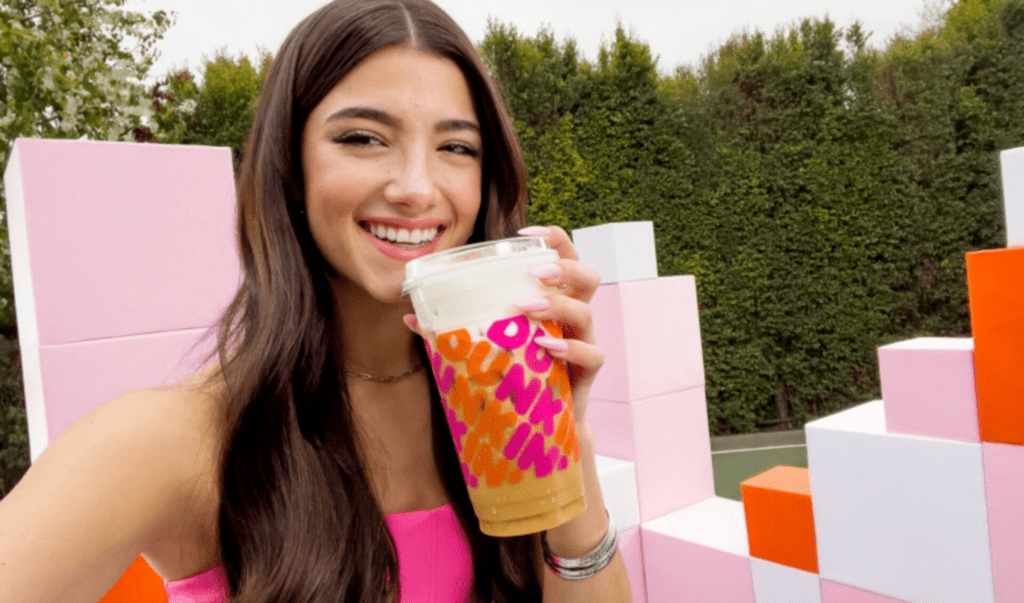 2021 brought us a number of surprises, including some surprise celebrity collaborations. But one thing remained consistent, brands partnering with the right celebrity can see big results. The power of a built-in audience and ability to create a collection for that audience is unmatched. We love seeing the unexpected collaborations, the collaborations that recognize the need for inclusivity and how brands can use their celebrity collaboration success to give back. We can't wait to see what celebrity collaborations 2022 will bring us!