Are Extensions and Plugins Holding You back? Solve It With CaaS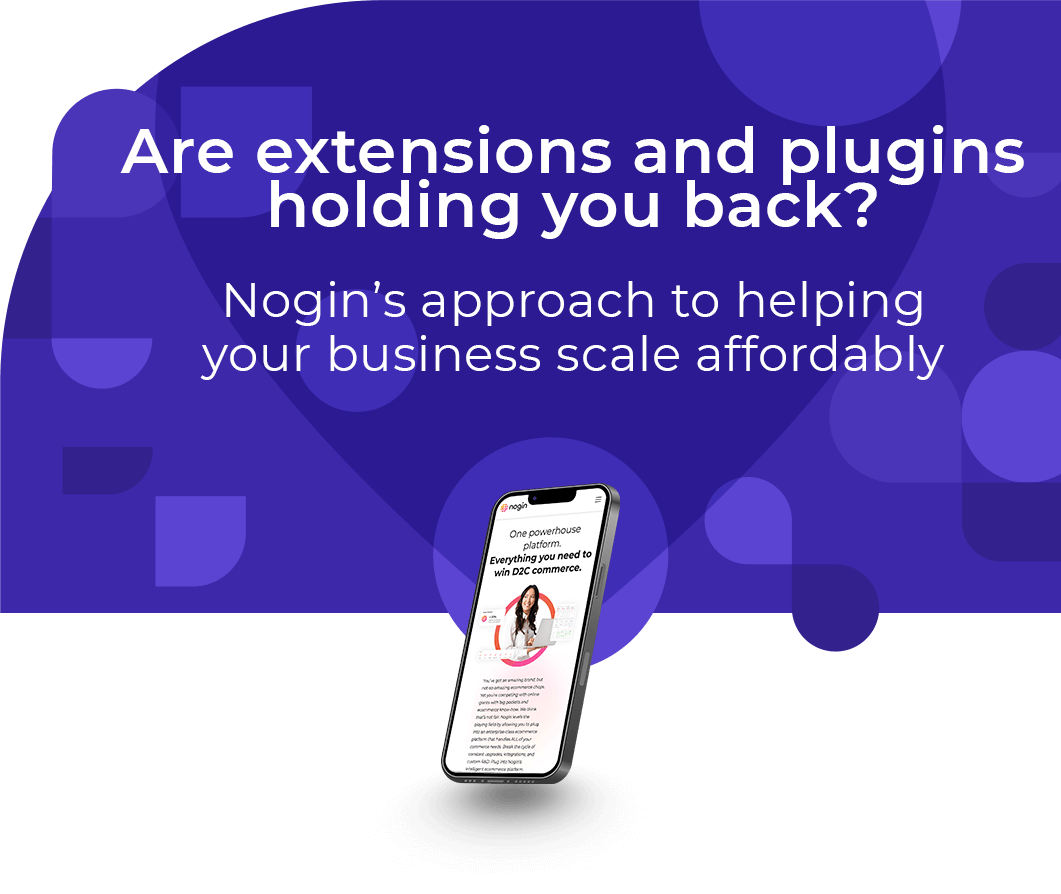 It feels like you first launched your online store yesterday, doesn't it? Those were the "good ol' days" – when you could create a simple website, add a Shopify extension, and you were all set. 
Then you started to grow and needed to incorporate plugins, apps, and extensions to support your growth. 
It worked great for a while (plugins and extensions are easy alternatives to custom coding and tend to be very user-friendly).
But as you continued growing, you realized that adding more extensions to support your growing customer base only feeds the beast. Your ecommerce layout started to get too complicated. Your extensions became stacked helter-skelter on top of each other to meet the increase in demand. Your team is hamstrung, held hostage as IT translators, and working on updating dozens of apps that start to be incompatible with your platform's upgrades. 
And it's all holding you back. 
Your choices are to either stick with your current, complicated system, or strain your budget to make a temporary upgrade, only to re-evaluate your systems whenever the newest tool becomes available.
Leaders in business like you know that, at a certain point, replatforming is necessary to enable your business to operate and scale efficiently while continuing to serve your customers. 
But finding the right way to do so can prove to be a formidable challenge and involve an insurmountable investment. 
What if we told you there was a third option?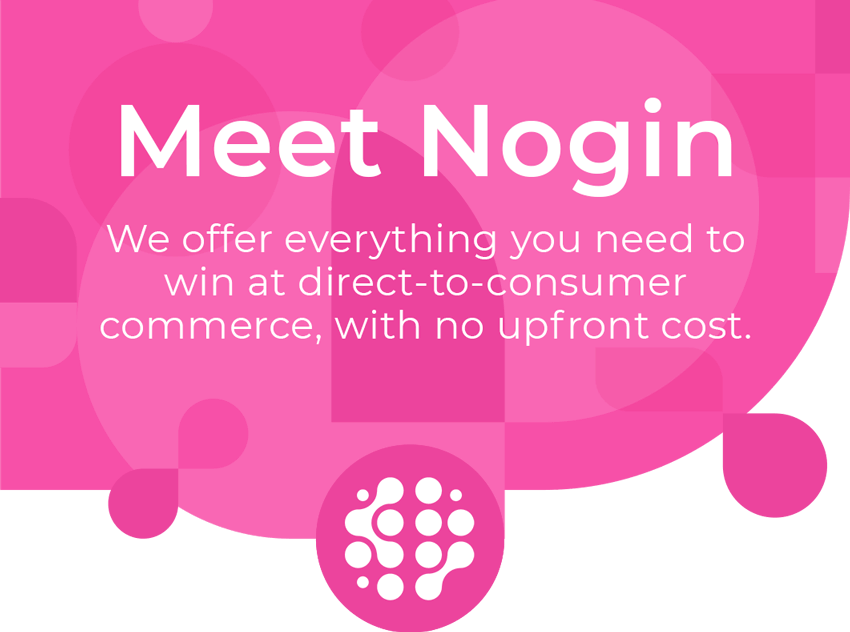 Meet Nogin
We are an enterprise ecommerce technology that's a one-stop-shop, offering everything you need to win at direct-to-consumer commerce. 
Nogin isn't just another clunky third-party app to add to your growing collection.
Instead, we provide an integrated Commerce-as-a-Service (CaaS) solution that seamlessly executes all the functions needed to run the ecommerce side of your business, allowing you to focus on what you do best. 
With CaaS, you'll gain access to state-of-the-art Intelligent Commerce technology, a fractional team of experts across essential functions (like 3pl fulfillment, customer service, digital marketing, analytics, IT, finance/tax), and deep ecommerce expertise. 
Our solution is flexible and scalable, and collects data and insights to help you figure out what works. 
When you're the one driving update after update, the responsibility to maintain a high standard of security and seamless customer experience falls on you.
Nogin is constantly researching how we need to update our platform to optimize your experience. We stay ahead of the curve for you, and you reap the benefits of a competitive edge in today's highly competitive ecommerce marketplace. 
Scale with No Upfront Cost
Usually, when a solution this simple and all-encompassing comes along, it also comes with a high price tag.
One of the elements that makes Nogin so unique is that there are no upfront costs. Our technology enhances the capabilities of Shopify Plus, giving you enterprise-level features like a customer data platform, algorithmic merchandising, automatic campaign optimization, and AI-powered customer segmentation.
Not only are the fees you would have paid to agencies eliminated, but you won't pay us a dime until your site is live.
Rather than asking for a heavy investment before you make the switch to Nogin, we come alongside you to work with your team to make your ecommerce platform the best it can be, receiving a percentage of revenue only after the upgrade is complete. 
This obviously means a lower-risk investment for you.
By taking on the replatform process free of charge, our revenue is tied to your growth – meaning we have a vested interest in the success of your business. We don't partner with companies unless we're confident we can help them scale.  
And because we have experts who know how to navigate every aspect of your business, we can make growth feel like the "good ol' days" again: simple and exciting. Our team will extend the reach and capabilities of your team with fractional, on-demand access to experts with the experience, tools, and know-how to execute across every function of your business. 
Stop spreading your team and budget too thin, and scale with ease. Set up a call with one of our Nogin Nerds today. 
Simplify with Nogin
We'd love to come alongside you with what we've learned and help your business reach its full potential.
We believe you shouldn't have to be an IT expert to have a successful, growing business.
If you think you might be ready to start scaling with Nogin, schedule a free introductory convo today.