It's here! Shopify dropped their new 2023 winter edition, which discusses over 100 product updates to help ecommerce brands create the ultimate online shopping experiences. Since Nogin's enterprise ecommerce technology amplifies Shopify Plus' capabilities, we are always pumped to use the latest features Shopify has to offer. 
Hear from some of our ecommerce experts and executive leaders as they discuss their favorite new upgrades and how you can utilize the latest integrations for your business. 
New Shop App Developments
Anh Vu-Lieberman is an ecommerce executive, brand strategist, and AI optimization expert with 20+ years of experience launching diverse brands, products, and change management initiatives that position businesses for hyper-growth. Anh is our go-to person when it comes to conversion rate optimization for our clients, and she is thrilled to use the new and improved Shop App. 
"As Shop Pay is the most used or second most used accelerated payment form, we have been leveraging Shop Cash to acquire new customers. While the app has a clean and easy-to-use interface, it needs additional functionality. I'm looking forward to having more customizations for featuring more collections and the ability to rename them. We have SEO-focused nomenclature, which is not always customer-facing. While it's great to show best sellers, you want to be able to have exclusion parameters if the styles are broken in sizing. For the post-purchase promo feature, we can't exclude collections. We have not leveraged that feature yet due to this reason. At Nogin, we want to build brand loyalty with an incentive but not to the detriment of the brand. Building a VIP experience should not be reliant on fostering discount behavior." 
Along with new upgrades to Shop Cash campaigns, Anh is also pumped to use the new Shop Minis app for immersive, social experiences. The React Native Software Development Kit (SDK) seamlessly integrates with your store, so you can make shoppable Instagram posts, post creator video reviews, and sell when live streaming to buyers. 
"With Shop Minis, we will soon get a plethora of features from developers that can be an easy plug-and-play. One of our brands (ModCloth) has incredible social engagement in their Instagram lives. We can get real-time feedback directly from the fans. I'm looking forward to being able to host these experiences in the app itself."
Combining the new Shop Minis and Shop Cash campaigns with our technology allows you to create the ultimate online shopping experience. Instead of relying on third-party partners to elevate your Shopify Plus store, our solution perfectly pairs with Shopify for seamless integration. 
"I always recommend going with Shopify Plus if you can afford it. It comes with the ability to create automation that simplifies your operations or for hypersegmentation to understand your customers better. A partnership with Nogin will supercharge your Shopify Plus experience without having to leverage a bunch of third-party partners. The third-party partners may not work well with one another and may impact your overall site performance. We built a custom theme and integrated platform that allows you to customize your Shopify Plus store without having to hire expensive developers. Like Shopify, we regularly release exciting new features available to all who use our technology."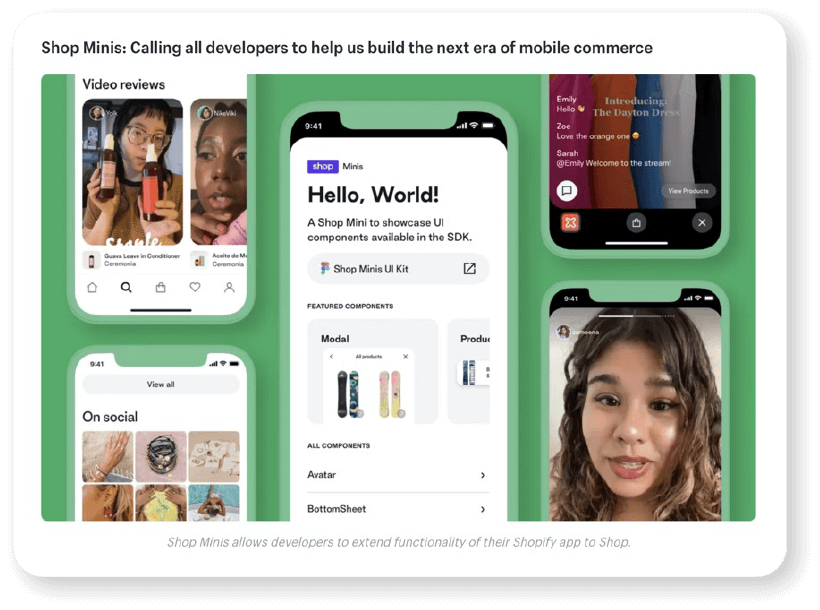 Shopify Functions for Ultimate Customization
John Watson has over 20 years of experience as a technical project manager and software engineer in the ecommerce industry. John is at the forefront of innovation at Nogin and is excited to use Shopify Functions, which allows for greater flexibility in development. It enables developers to customize the backend logic that powers Shopify, so we can build custom features, customize checkout pages, build innovative discounting apps, and more. 
"Customizing Shopify has always been possible, but with functions, we are now able to do a whole lot more. This powerful tool gives us much more control and flexibility with improved performance over many different areas, including discounts, payments, shipping options, cart and checkout, order routing, and product bundling."
Many factors go into creating a stellar online shopping experience. Whether it's a fantastic product page optimization strategy or experimenting with product listing strategies to convert visitors, the new Shopify Functions toolkit will help us create more positive customer experiences at checkout.  
"Creating custom Functions is only available with Shopify Plus, and Nogin is using it to help brands create unique shopping experiences for customers. We can now extend checkout in ways that weren't possible before and pass those innovative benefits onto our clients."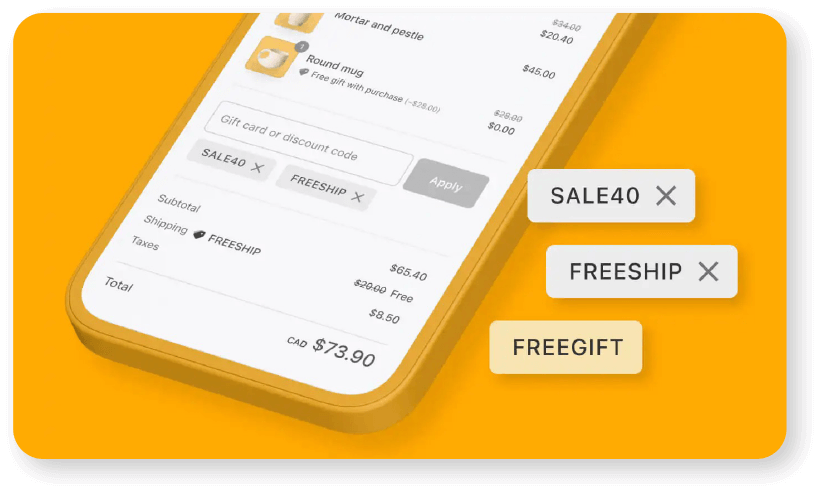 Increased API Rate Limits
Lawrence Tran is our chief technology officer and one of the original Nogin nerds. He has over 20 years of experience building complex software systems and simplifying complicated business problems. Amazon and other big retailers have introduced new augmented reality capabilities to give shoppers a more immersive online shopping experience. 
For independent retailers, they can deliver comparable journeys, but only if they have the sufficient technological infrastructure. Fortunately, Shopify Plus launched Commerce Components, a modern composable stack for enterprise retail, and increased the standard Admin API rate limits by 10x. 
"It may seem nerdy and esoteric, but the API rate limit increase is a game changer. It will allow technical partners to unlock even more power and provide a more real-time experience in the data synchronization and augmented capabilities worlds. With a bigger pipe into Shopify's API, a whole new set of use cases will arise, and the general responsiveness for apps should improve over time."
Since Nogin's technology extends the capabilities of Shopify Plus, our development team is thrilled with the upgrade in API rate limits to support the advanced apps in our Intelligent Commerce suite. Customers will gain a more reliable and secure experience with max uptime while our development team has the scalable APIs to grow without constraints. 
"Data synchronization and lookups have always been a challenge with Shopify, especially when your apps handle a wide range of capabilities like ours. The new rate limits help our systems become more responsive and powerful as our feature set grows."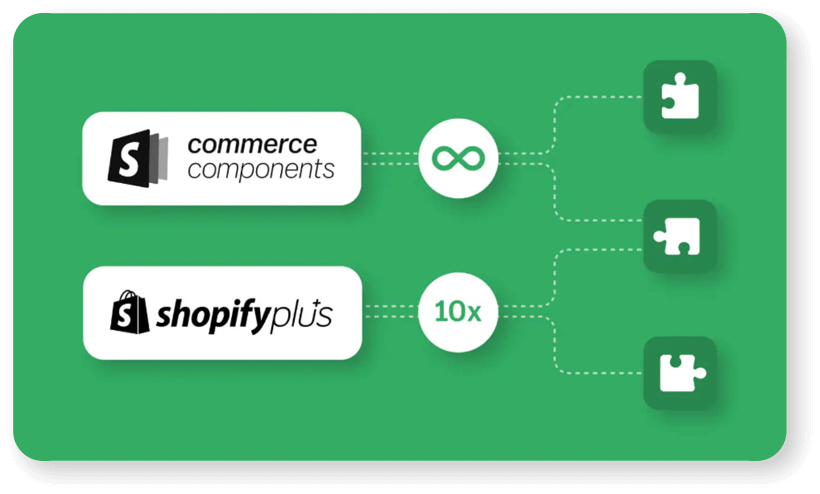 Defeat Writer's Block with AI-Generated Storefront Content
Roger Kuo is the head of marketing at Nogin with 10+ years of experience in ecommerce, and his favorite new pick will save brand teams time when optimizing their product pages: Shopify Magic. Now you can create high-quality, compelling product descriptions in seconds—optimized based on the keywords you want to rank for in Google. 
"I'm really excited about the AI-generated storefront content. As a marketer, I've been using ChatGPT since launch to help speed up the creative process. The fact that Shopify is such an early adopter of AI-generated content shows its ongoing commitment to providing market-leading technology that makes ecommerce more accessible and improves the user experience. Writing product descriptions is one of the most time-consuming tasks when setting up a store for launch. Having the ability to easily generate copy with this new feature will save countless hours and improve the quality of product descriptions."
We are thrilled to use the new Shopify Magic software to help our brands create fantastic product descriptions that resonate with shoppers. Coupled with our marketing automation software, our clients will gain the most sophisticated ecommerce AI technology to guide potential customers down their marketing funnels intelligently. 
"Shopify Plus caters to the needs of enterprises looking for advanced features from their ecommerce platform, allowing them to elevate their store to new heights. Nogin takes things to the next level by integrating cutting-edge technology, such as a customer data platform with AI-powered segmentation capabilities and smart promotion optimization that automates A/B testing of offers. When considering cost and time to market, Shopify Plus enhanced with Nogin is a no-brainer for medium-sized brands looking to jump-start their D2C growth."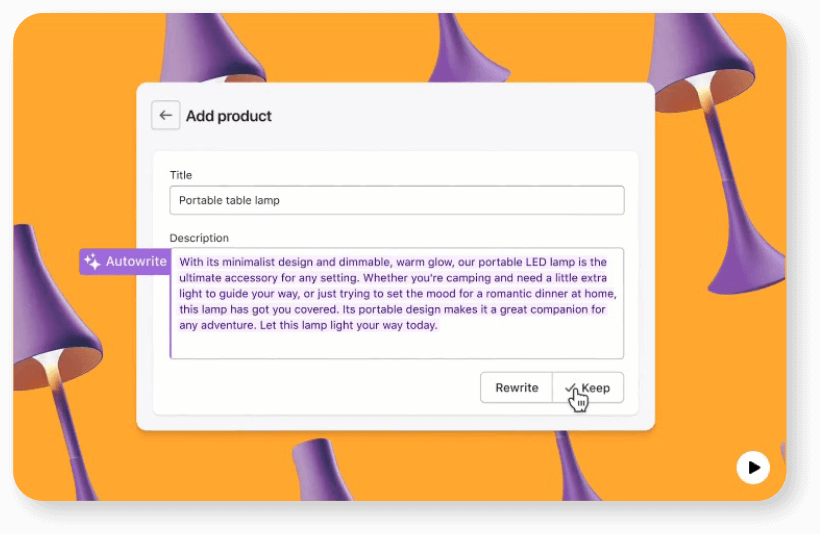 Another Pick for Shop Store Minis
Lee Horowitz has first-hand experience with Shopify and previously ran their enterprise sales teams. Lee has more than ten years of experience in ecommerce on the agency and SaaS side and joined the Nogin team as the VP of partnerships & alliances in sales. He's on Anh's side and agrees that Shop Store Minis is a game changer for ecommerce brands. 
"There were so many exciting announcements. I am personally fond of Shop Store Minis and the ability to customize the Shopify Store app. What was once used just for shop notifications is ready for prime time. I've been using the Shopify Store App to buy new products, and from some of the data I've seen, I'm not the only one. I would have to say that this is a long-awaited new marketplace-ish channel from Shopify. It's an excellent way for customers to find new brands and products."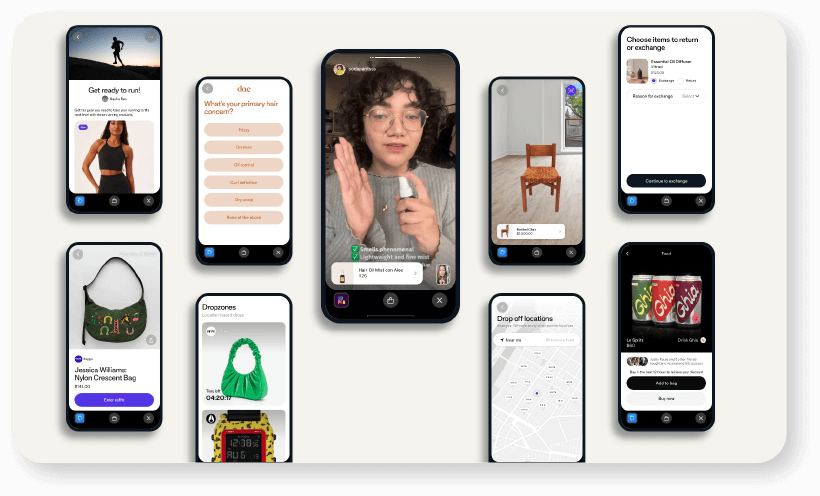 Shopify Audiences Equals Higher Conversions
Rupert Bonham-Carter is Nogin's chief revenue officer in sales, and he has more than 25 years of sales and partnership experience with Shopify. Out of all the new product updates, Rupert is most excited about Shopify Audiences. It's a game-changer and simplifies customer acquisition by leveraging Shopify's merchant-powered audience network to create audience lists for each brand automatically. 
"Engaging and finding new customers is crucial for any ecommerce brand, and getting a great Return on Ad Spend (ROAS) is critically important. Shopify Audiences allows brands to target relevant customers using custom audience lists based on the unique product and buyer intent signals."
Online businesses can use Shopify Audiences to help find high-intent buyers and increase the likelihood of conversions. The new update allows brands to automatically create, export, and refresh store-specific audiences across the Google Ad network, Pinterest, and Facebook channels. Combined with Nogin's microtargeting capabilities, direct server connectivity with the major social platforms, and marketing automation technology, brands finally have the tools to maximize their advertising efforts and win new customers at lower acquisition costs.
"Shopify Plus has democratized powerful commerce functionality for aspiring brands. Nogin embraces and extends the value of helping superpower growth, allowing emerging brands to cross the growth chasm without having to jump to enterprise platforms and expenses."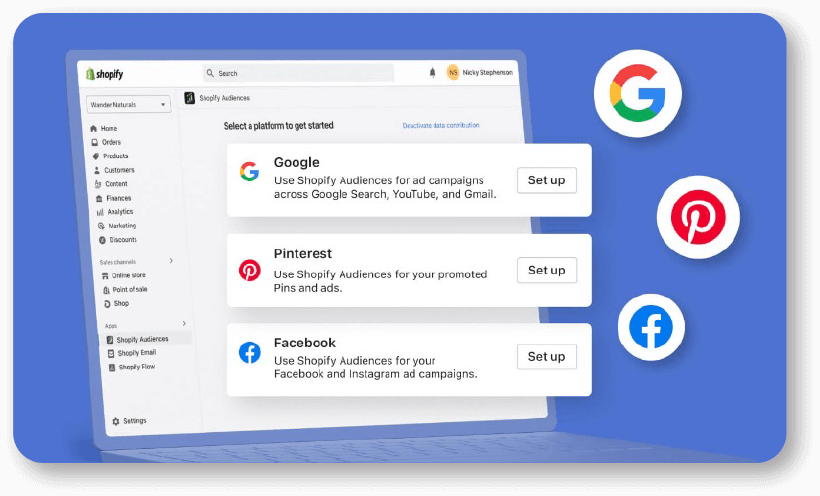 Gain True Enterprise Ecommerce Capabilities and Supercharge Shopify with Nogin's Intelligent Commerce Suite
Take your Shopify store to the next level with Nogin and a Commerce-as-a-Service (CaaS) approach to ecommerce. With CaaS, brands gain access to state-of-the-art Intelligent Commerce technology, a fractional team of experts across essential functions (fulfillment, customer service, digital marketing, analytics, IT, finance/tax, etc.), and deep ecommerce expertise. 
Our headless enterprise technology plugs into Shopify Plus, supercharging it with market-leading functionality that outperforms legacy enterprise platforms. Our dynamic solution features sophisticated research and development built in, and our clients can migrate to an enterprise level with no upfront costs in less than eight weeks. Here are some of the main benefits you can expect from migrating to Intelligent Commerce:
Nogin's Commerce-as-a-Service (CaaS) technology is built on Shopify Plus and arms brands with the power of big data to fight big retail. 

Our

headless ecommerce solution

features AI-powered customer segmentation, algorithmic

merchandising

, and smart promotion optimization to enhance your customers' online shopping experience with personalization tactics that convert.

We can handle multiple frontends and multiple backends. 

Access 40 enterprise-level tools and features that improve conversions and lower marketing spending, shipping, and returns. 

Replatform to a superior enterprise platform without replatforming fees and go live in just six weeks. 

Access a comprehensive technology stack and pre-integrated frontend theme called Luminate, which includes the best Shopify apps along with partner integrations and exclusive features developed specifically for Intelligent Commerce. Our dedicated site optimizers are constantly working to improve each integrated app, leveraging tactics gained from managing over 150 brands and $1 billion in total gross merchandise value (GMV) over the past decade. 

True global enterprise ecommerce to reach and convert international customers. 

Our

3PL ecommerce fulfillment solution

will lower your shipping and return costs. 

Marketing spend efficiency increases 30% with the CDP.

Plug into our enterprise ecommerce platform solution with NO upfront costs!
Nogin is a different approach to enterprise ecommerce, and the results speak for themselves:
Conversion rates improve an average of 40% on our platform.

Marketing spend efficiency increases 30% with our CDP.

Increased personalization drives a 15% increase in revenue.
Learn more about the research and data behind a CaaS business model and download the Coresight Research Reports below: